Mon May 05 2014
Paisley Pop Classroom Theme
This could be the year for paisley!  I introduced my navy and green paisley last week, now I've created two MORE sets with this pretty pattern!  I wanted to give you CHOICES, so I created a PINK collection and a BLUE collection! I've decided to start my photo tour with the PINK collection… HERE WE […]
This could be the year for paisley!  I introduced my navy and green paisley last week, now I've created two MORE sets with this pretty pattern!
 I wanted to give you CHOICES, so I created a PINK collection and a BLUE collection!
I've decided to start my photo tour with the PINK collection…
HERE WE GO!
PINK PAISLEY POP
This set includes a pretty lime green, pink, yellow, and a bold hot pink color combination!
Well, look at here!  I thought it would be cute to add my adorable bee and grasshopper cutouts.  You can keep it more sophisticated and use the collection alone OR add some cutouts to make it a little more "cutesy!"
I found these gorgeous flower clips at Michaels.  What a cute detail on this pretty banner!
Although I originally created this collection as a school classroom theme, you could also use this as office decor, baby/wedding shower decor, or even for birthday parties!  The collection is so versatile, it could be used for ANYTHING!
Check out the cute flower clips on the lanterns!  So adorable!
This collection would be perfect for a "garden" theme too!
I've included a sweet green and pink gingham pattern in this collection as well!
Personalize your desk with a monogrammed can cover!
Use round signs for chairs, hang from ceilings, label centers…the possibilities are endless!
Don't forget to double your border!  This pulls your color combination together!  Borders can now be purchased in the Schoolgirl Style Shop!
This stationary set is GORGEOUS!
All stationary sets are editable, so you can personalize with your own initial!
Use my Avery label templates to help organize your classroom!
Every teacher needs a business card!  Use my editable cards to personalize your own set for the upcoming school year!
This stationary is too pretty to put away!  Find a way to display it around your desk or tack it on a cute little corkboard as a decorative accent!
BLUE PAISLEY POP
This set has the same patterns, but in a very different color combination!
Beautiful turquoise, blue, green, and yellow make up this pretty paisley collection!
I know I've said it before, but the blues are very soothing!
The grasshopper and bees look GREAT with this set too!
There is a touch of pink in this set as well, but it's very subtle.  I wanted to focus on the blue and yellow in this collection by using  this color combination with all of my accent pieces.
This collection includes a pretty turquoise blue and yellow gingham pattern…
Use the round circle signs for a cute accent on my paper daisies!
This stationary set is beautiful too!  I am really torn with which color combination that I like better!
 Giveaway!
  Now's  YOUR chance to own one of these beautiful collection along with your bulletin board paper and border from Pacon.  Plus, I'm going to give you coordinating lanterns, daisies,  or poms to hang in your room too!
I've teamed up with Caitlin from Kindergarten Smiles to offer you an amazing prize package!
Are you following Caitlin yet?
When I created this collection, I instantly thought of Caitlin.  The Pink Paisley Pop seemed so happy and bright, PLUS it matched Caitlin's blog, Kindergarten Smiles!  I knew this had to be the collection that Caitlin would give away to one of her followers!
Caitlin is from Florida and such a sweetheart!  Her blog name, Kindergarten Smiles, fits her to a "T"… I am sure that Florida sun has something to do with her SUNNY personality!!!
I would love for you to stop by Caitlin's blog, take a look around, and enter our decor giveaway!
Here are the prizes:
– PAISLEY POP full digital collection from Schoolgirl Style
-Fadeless paper from Pacon
-Coordinating border from Pacon
-Poms, daisies, or lanterns from the Schoolgirl Style Shop
Over $100 value!
The reveal isn't over yet!
Make sure you don't miss the very last day (Tuesday, May 6th) to see my BIG classroom makeover!  
Stop by and see Abby's Merrill's beautiful 4th grade classroom!
Let's Go Shopping!
Photography: E.C. Campbell Photography
Paisley POP: Schoolgirl Style Shop
Fadeless bulletin board paper:  Schoolgirl Style Shop
gingham ribbon, paper daisies, lanterns and poms:  Schoolgirl Style Shop
 cube baskets, green lattice baskets:  Target
flower baskets, flower clips, ribbon, flowers: Michaels
Grasshopper and Bee cutouts:  Schoolgirl Style Shop
ribbon:  Joann Fabrics
paper: Staples (I used a high gloss photo paper for best results)
Most items are editable and can be personalized for a custom look  (Type in your student's names and customize classroom labels…perfect handwriting every time!)
---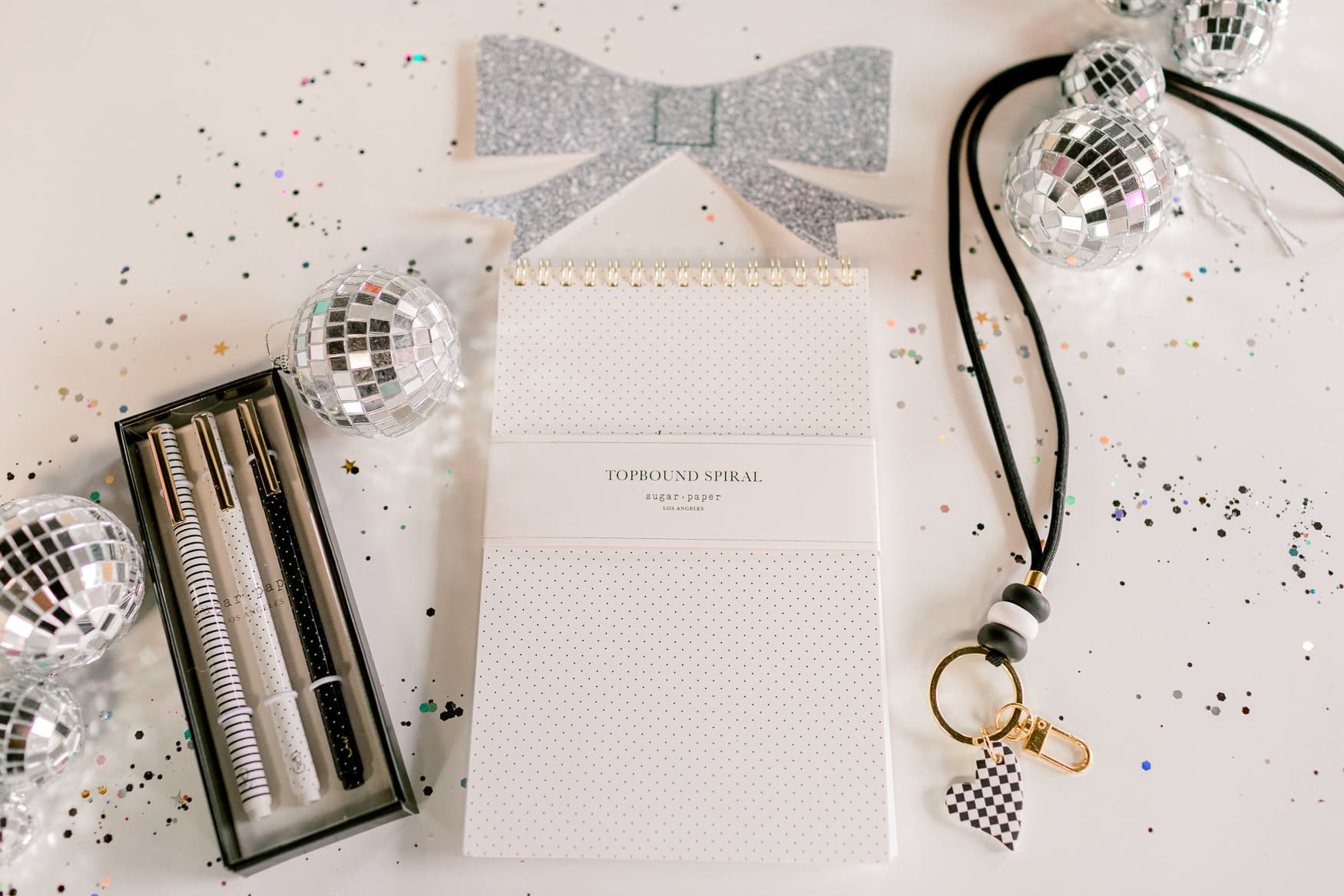 The ultimate Teacher gift giving guide!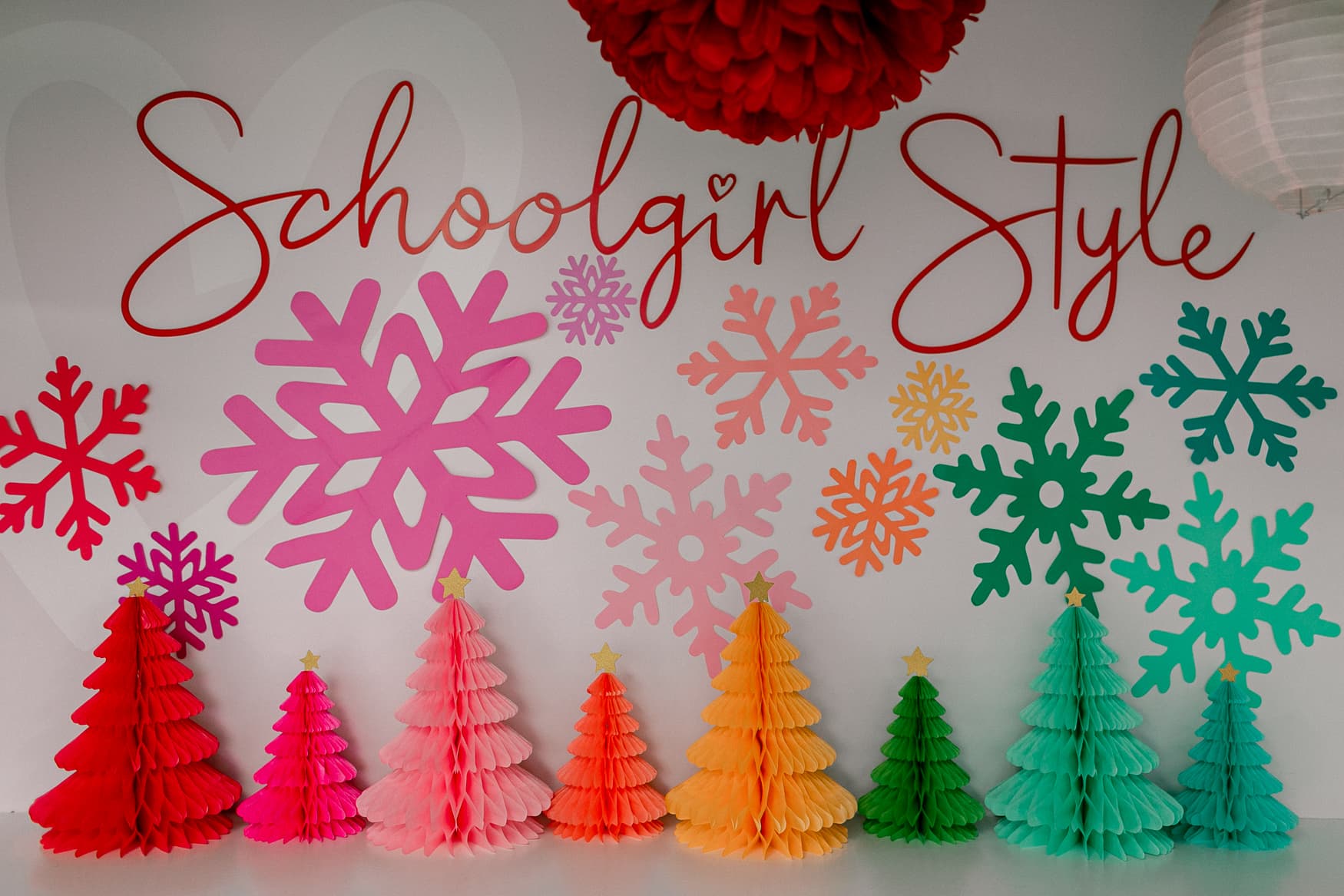 Holiday Pop-Up Shop for Teachers!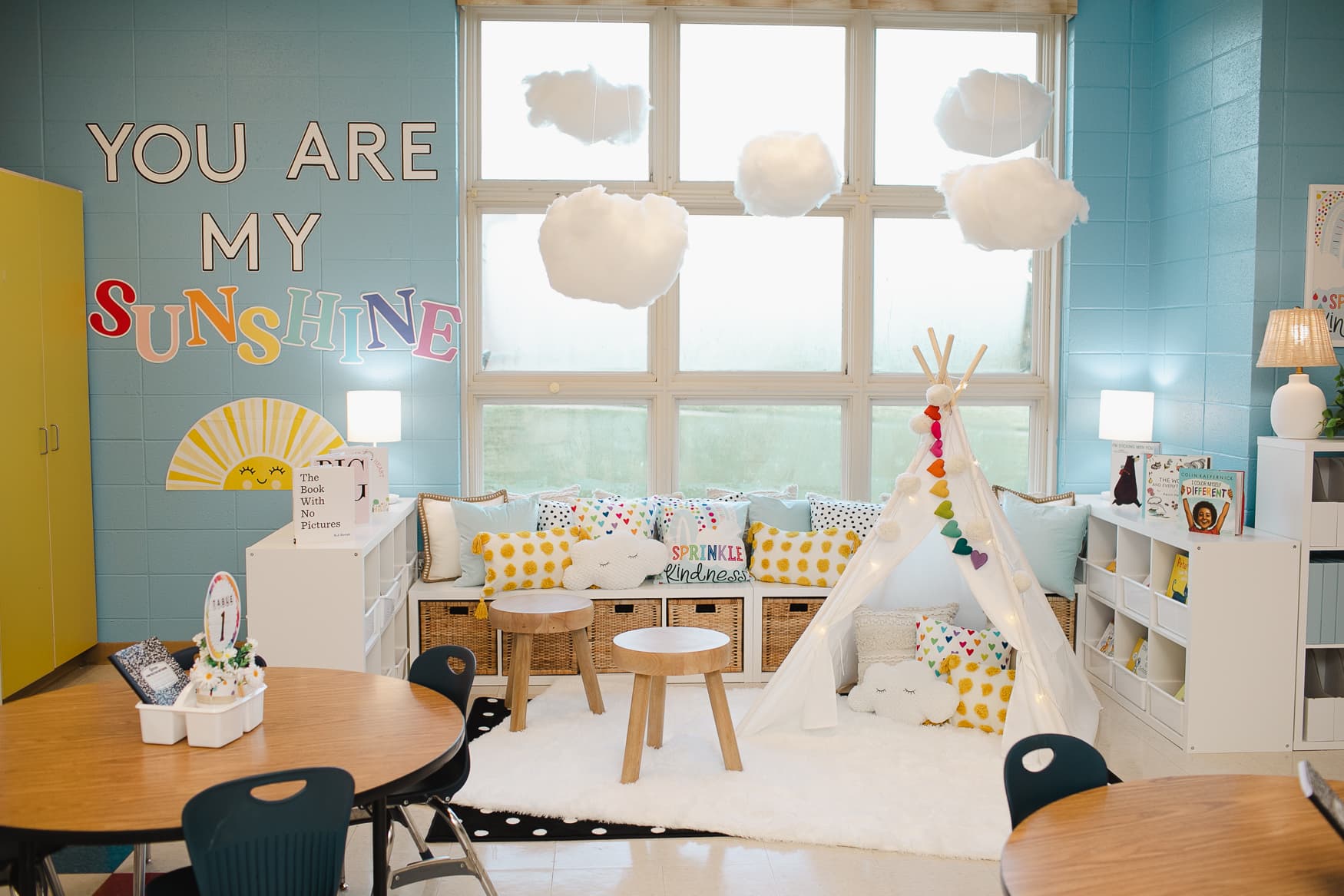 How do I decorate my classroom?
Creative Bulletin Board Ideas
Fall inspired Classroom Resources for Teachers.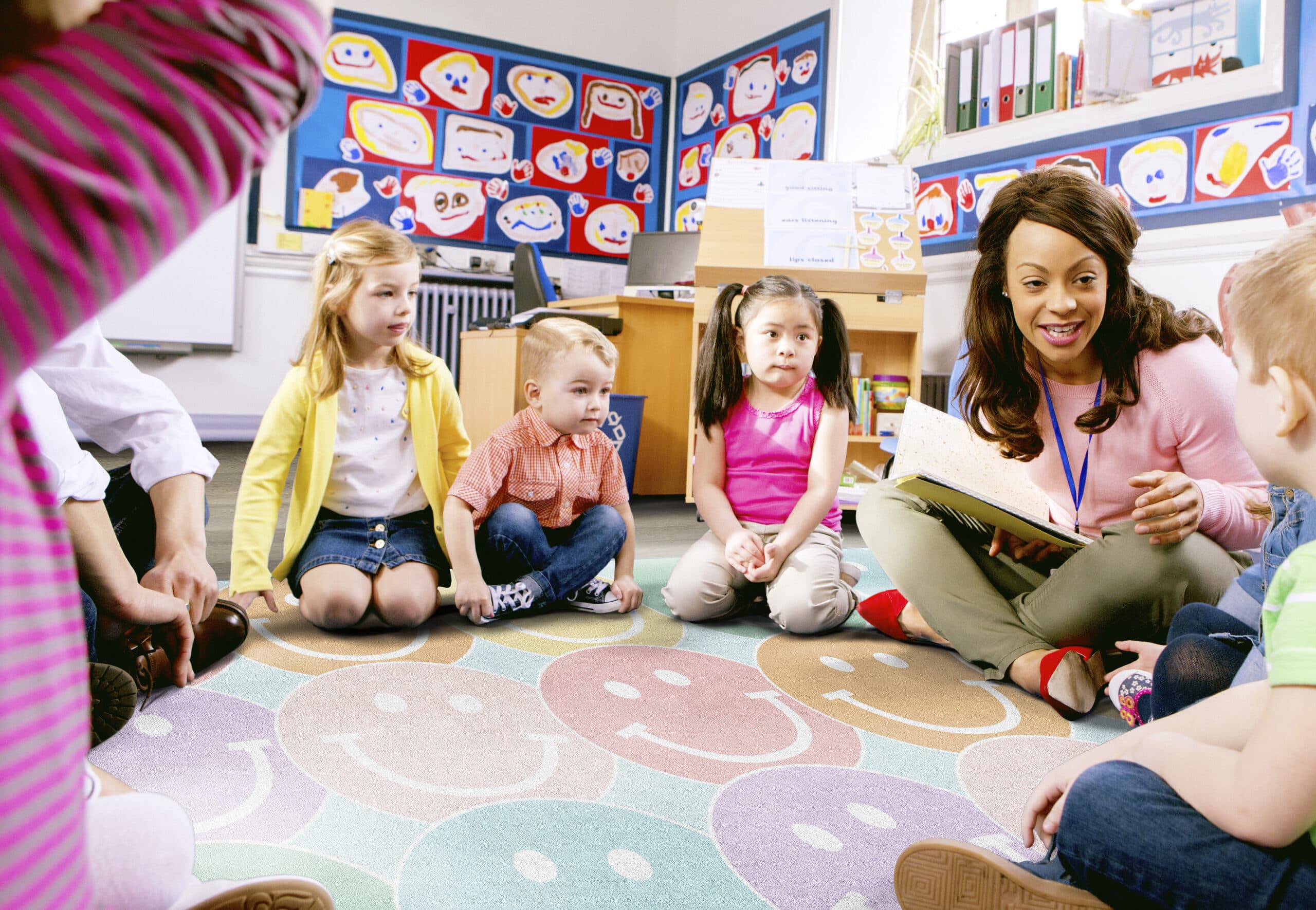 Classroom Rugs | 10 reasons to bring one into your learning space.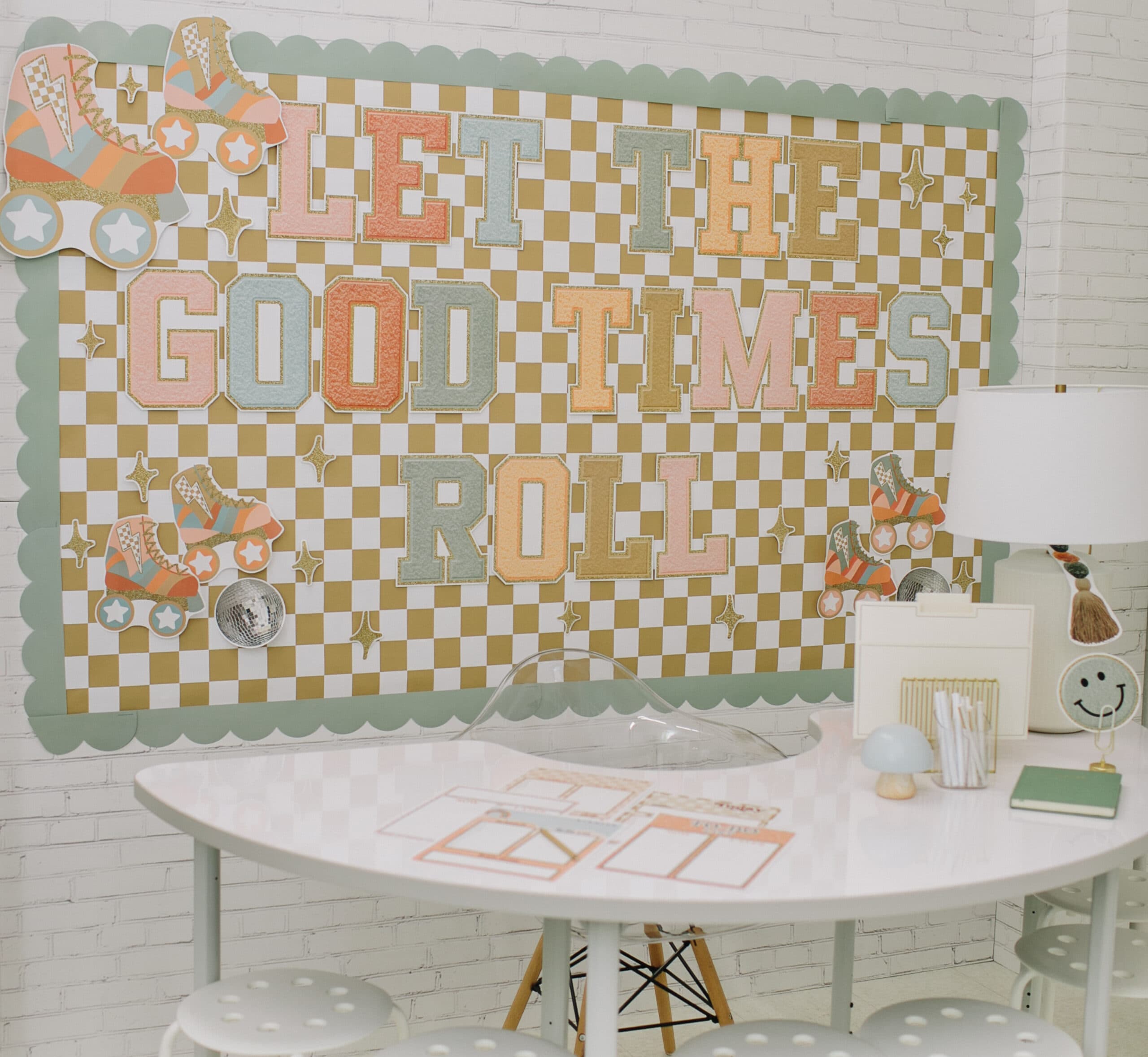 Three Beautiful Retro Classroom Decor Themes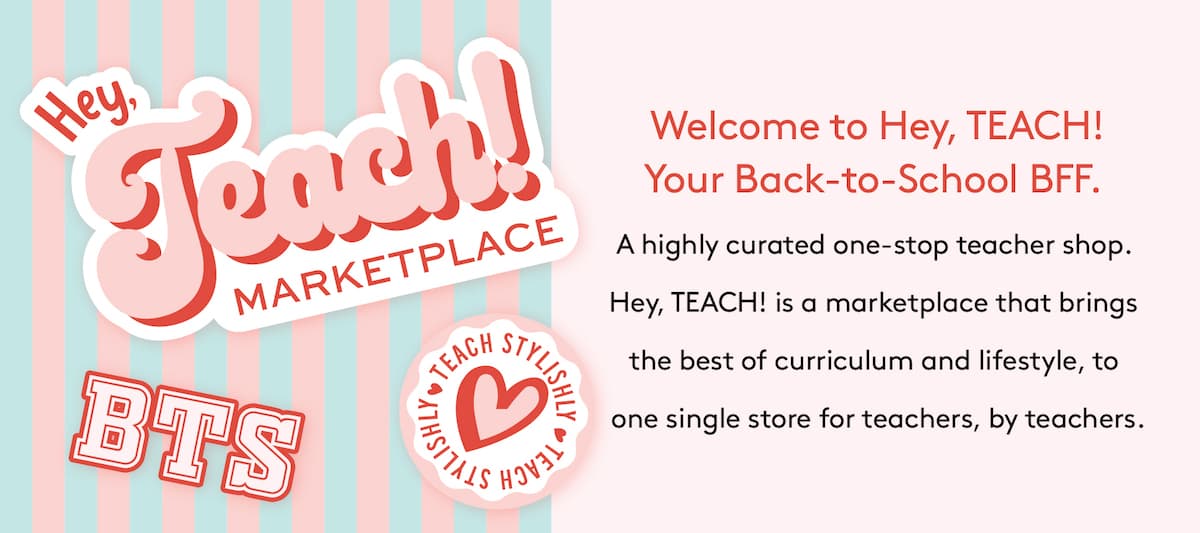 The Back to School Checklist for Teachers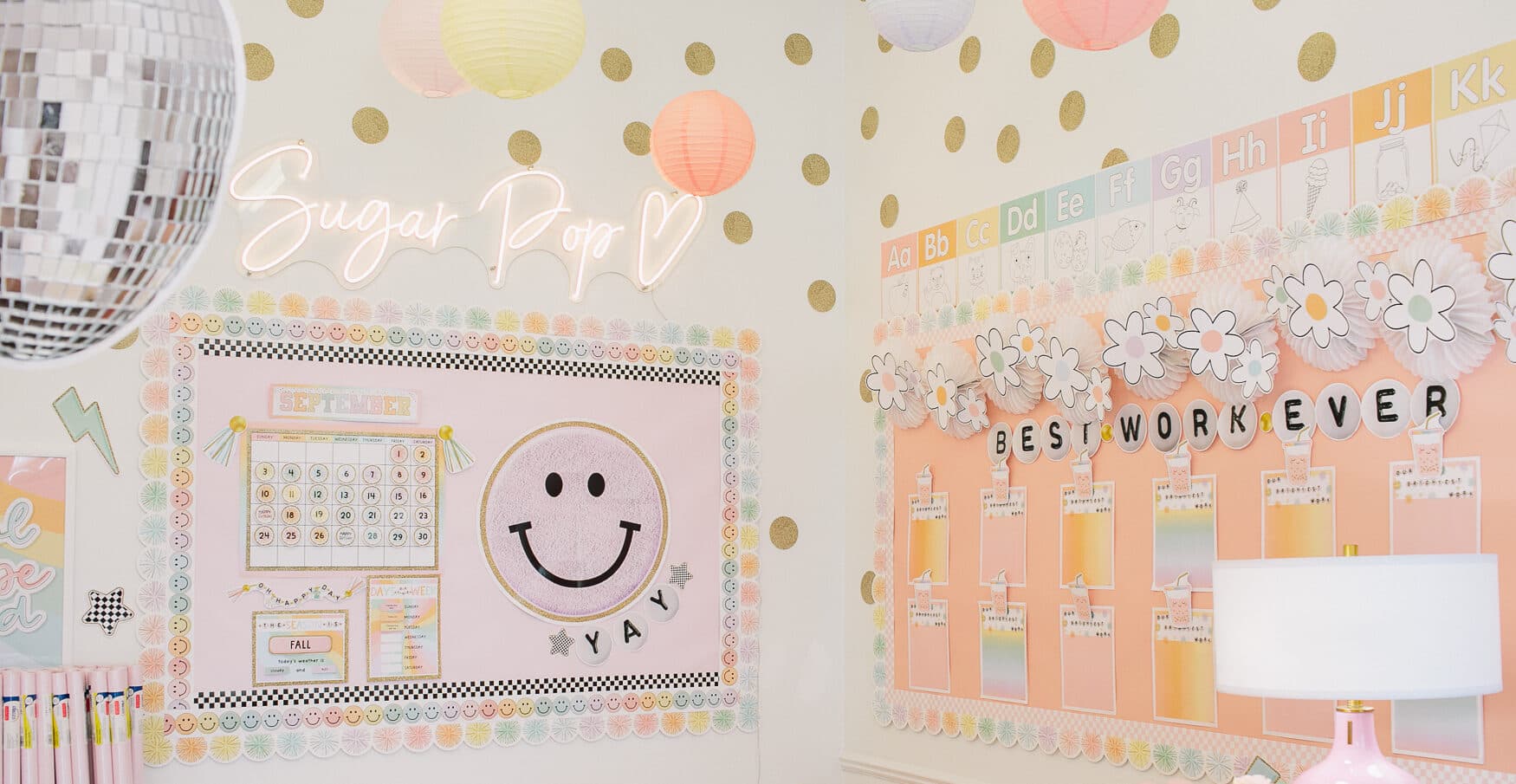 Sugar Pop | Rainbow Pastel Classroom Decor
Send me the latest on Schoolgirl Style!