Sun Apr 19 2015
Hello, Sunshine!
Hello, Sunshine!  Inspiration:  When I moved into my new house, I stopped at this adorable home decor shop in my town.  When I walked in, I was instantly drawn to this iron sign that said, "Hello, Sunshine."  It was one of those moments where you knew you HAD to have it…I was not walking out […]
Hello, Sunshine!  Inspiration:  When I moved into my new house, I stopped at this adorable home decor shop in my town.  When I walked in, I was instantly drawn to this iron sign that said, "Hello, Sunshine."  It was one of those moments where you knew you HAD to have it…I was not walking out without that baby in my hands.  I had no idea where it was going…all I knew was that I could barely breathe until they took it off the wall and marked it "SOLD" (Yes, decor does that to me AND I know it's weird).  This is probably one of my most favorite things that I own.
I loved it so much because I try my hardest to spread "sunshine" wherever I go.  I make it my mission to be positive, uplifting, and happy.  If I'm out and about, I make sure I smile at everyone and say "hello" or "good morning."  I have a personal mission to force a smile on the grumpiest of people!  I try to ask how people are doing or feeling and genuinely mean it.  I usually find myself in deep conversations with unknown people where I found out about their lives, their hopes and dreams, and their struggles.  I sometimes find myself "counseling" others and just trying to help people any way that I can.  Spreading "sunshine" feels so necessary when we live in a world with so much evil, sadness, hate, etc.  I'm certainly not perfect in any way, so I do this consciously.  I try to be aware of how I carry myself and the message I'm sending others when they are around me.
As a teacher, I am even more aware of it in my classroom.  How do my students perceive me?   Are my students happy when they are with me?   Just the other day, my aide told me how kind I was to my students.  That made my day.  That's my goal.  I want my students to feel safe and loved.  I want to spread "sunshine" while I'm with them…then hopefully, they will learn to pass it on.
This collection is my take on "sunshine."  This room was designed to spread some happiness in your school!  If you are anything like me, this room will be one of your favorites!
Enjoy the tour!
How pretty is this?  I used a turquoise/teal color and combined it with two shades of yellow and two shades of coral.  Coral is one of the hottest colors of the season right now.  If you choose this collection, Hobby Lobby currently has a big selection of coral accessories that would look great with this theme.
I adore our new tassel banners!  You can purchase these in the SGS Shop!  Right after I did this photo shoot, I ordered a light coral tassel that would have been perfect in this combo!  I went ahead and listed it in the SGS Shop under this collection.  Also, you might notice the hot pink and orange in my tassel banner…the coral color in this collection is more of a salmon coral, so the pink and orange look great with this.  It's so so important to not worry about matching everything perfectly.  You never want to be too "matchy matchy" in classroom and home decorating.  Varying shades of colors is the way to go!
The yellow rug comes from Target.  They have this in several different sizes.
Cover cans with my coordinating papers to hold student supplies AND to create cute flower bouquets for your classroom.  I have flower cans in my own room and have them lining the length of my windows.
Here are some of the patterns and colors in the collection…
*My personal favorites…the turquoise gingham and the large polka dot!
As you can see, I focused on the yellow and turquoise colors in this collection…the coral color was used as just an accent.
Both borders can be found in the SGS Shop!
The cute, little "Have Fun" print was found at Hobby Lobby…
Each collection comes with a coordinating stationary set.
Here are some pieces of my stationary, including a cute monogram print for your desk or wall!
The entire collection was designed around this beautiful banner!  Drape this over windows, on a white board, or use it on any open space that needs some pizzazz!
This collection comes with a number line and symbols.  I clipped them on to this ribbon with clothespins.  Since then, I bought the most gorgeous GLITTER clothespins and have added them to the shop!  They would look amazing with this collection!
Don't forget your coordinating lanterns!  If you can't hang lanterns in your classroom, try paper daisies and attach them to your bulletin boards!
These FLOWERS!  AHHHH!  I've been looking at these flowers from Michaels for the longest time!  They are finally on sale, so I bought a few.  I LOVE them!
Most of the items in this collection are editable.  We are now including a power point file with your purchase to make editing simple!
"Have Fun"…. a great motto for teachers!
These are our new "Wavy Totes."  I use these in my classroom as individual book boxes for my students.  I also use these for each day of the week…they hold all of my lessons and keep me organized!
"Look at the Bright Side" is our new poster print for this collection.  Save it to your thumb drive, take it to a local copy and print center, then have it printed out to any size you like!
All of our 2015 collections come with these really cute "fancy labels!"  We created these in four different styles and they fit perfectly on our Wavy Totes!
Our alphabet line comes in manuscript print, cursive, and D'Nealian fonts…
I love adding daisies with this particular collection…
*The daisies came from Michaels.
We included a hashtag with our letters…love this  idea!
Our new 2015 collections all come with calendar sets!  Each set has a calendar grid, calendar numbers and special occasion pieces, bulletin board accents, Days of the Week poster, and 12 month headers.  I saved the calendar file to a thumb drive, took it to Staples and had them print each piece out on an 18 x24 sheet of paper.  Laminate for durability, then use Velcro to attach each piece to your calendar.
Each collection comes with a coordinating stationary set.  If I were decorating a classroom, I would keep a corkboard located near my desk, and then tack the pieces of stationary to the board for a cute decorative touch!
*Photos courtesy of Anna Rello Photo in Waterford, Michigan
Have you checked out our coordinating planners yet?
 April, from A Modern Teacher created the cutest planner to coordinate with this collection.  We are now selling April's planners in the Schoolgirl Style Shop.  To check them out, click HERE
To learn more about April's planner, click on the video below…
Would you like to win the the entire "Hello, Sunshine"  Collection?  This is a seriously AWESOME giveaway, so make sure to enter!
You could win:
1.  The "Hello, Sunshine!"  digital collection from Schoolgirl Style
2.  A roll of coordinating paper from Pacon
3.  2 rolls of Bordette from Pacon
4.  Six poms/lanterns of your choice from Schoolgirl Style
5.  The "Hello, Sunshine!"  coordinating planner from A Modern Teacher
To enter, follow the directions on the Rafflecopter below! Winners will be announced on April 28th!  Good Luck!
---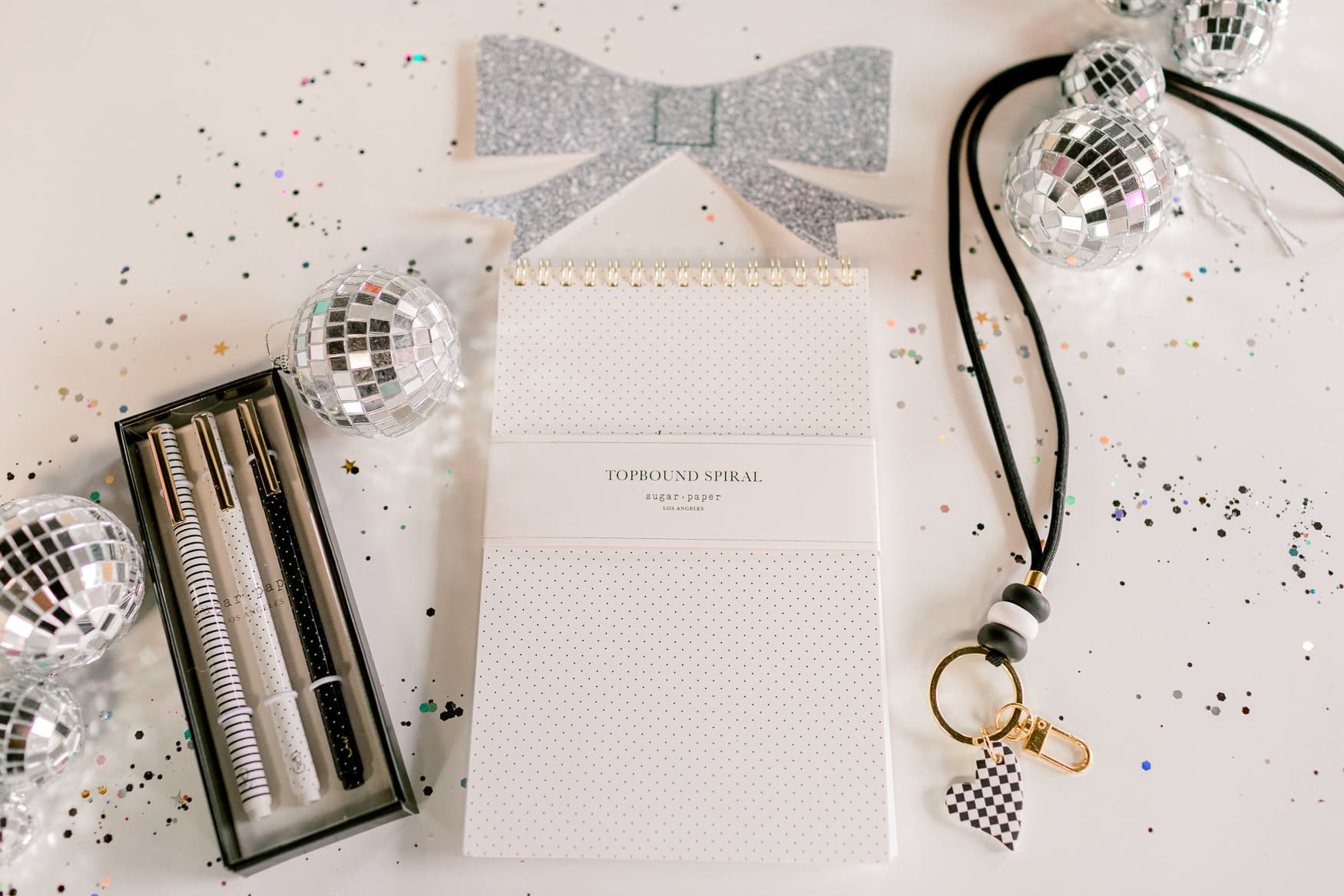 The ultimate Teacher gift giving guide!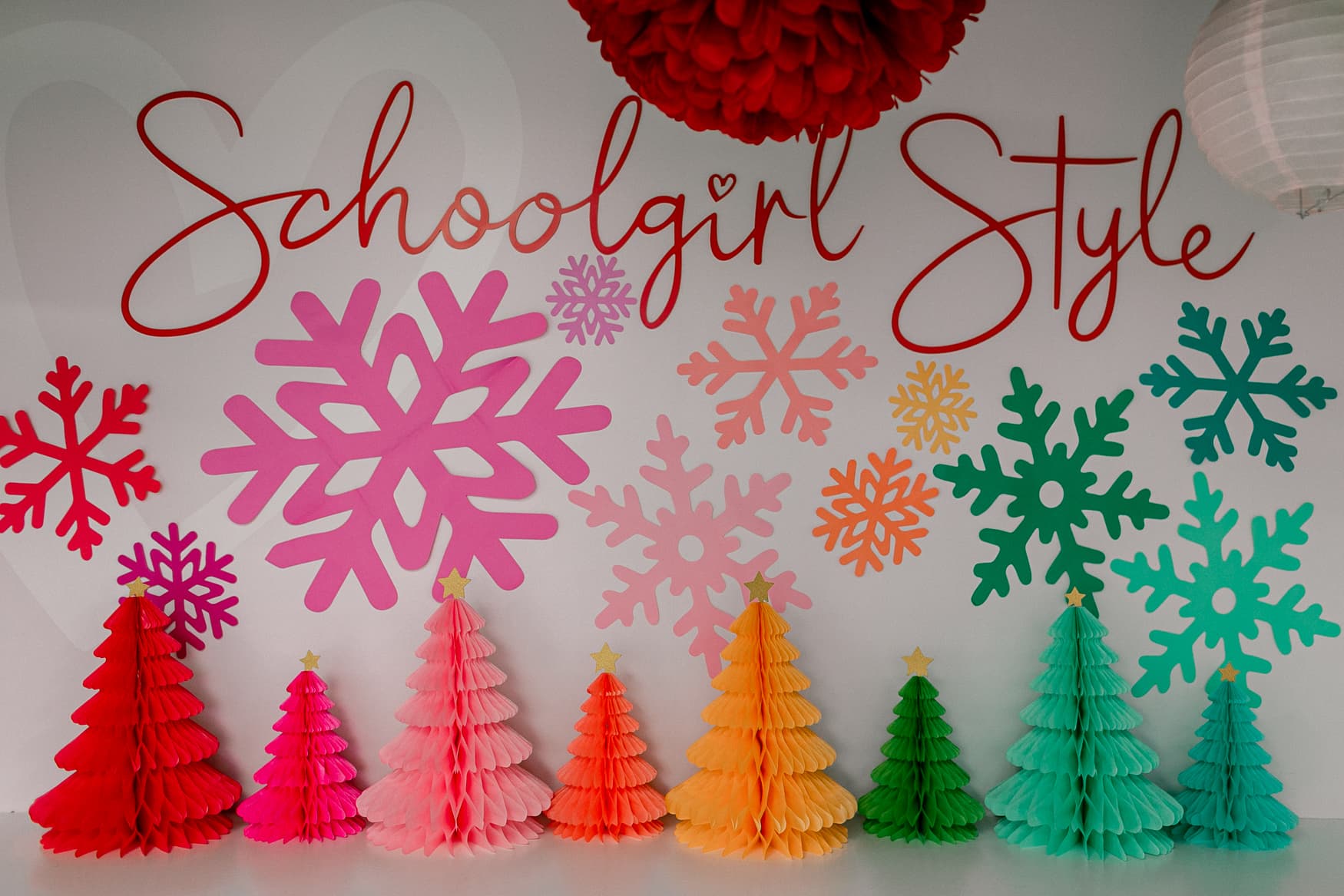 Holiday Pop-Up Shop for Teachers!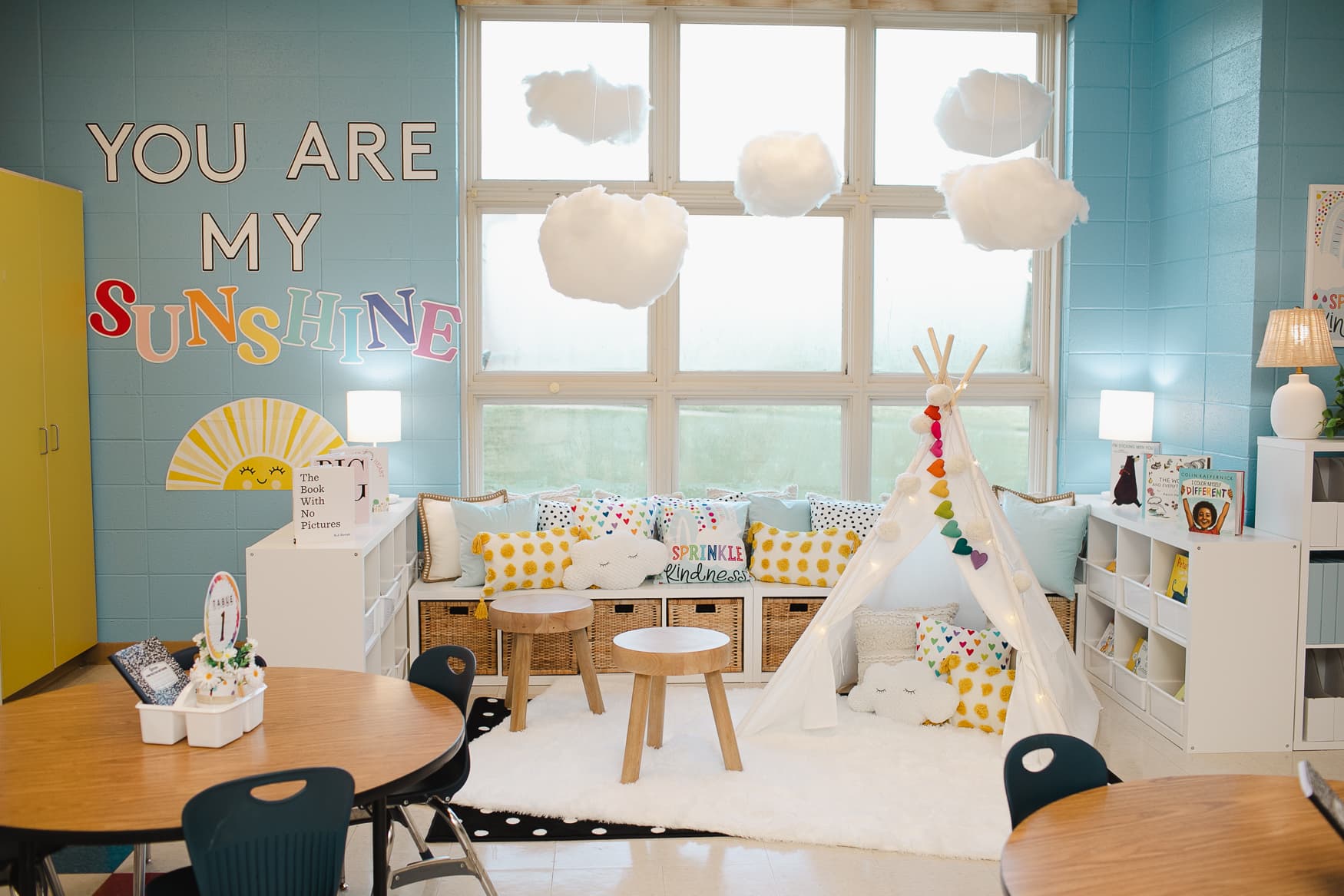 How do I decorate my classroom?
Creative Bulletin Board Ideas
Fall inspired Classroom Resources for Teachers.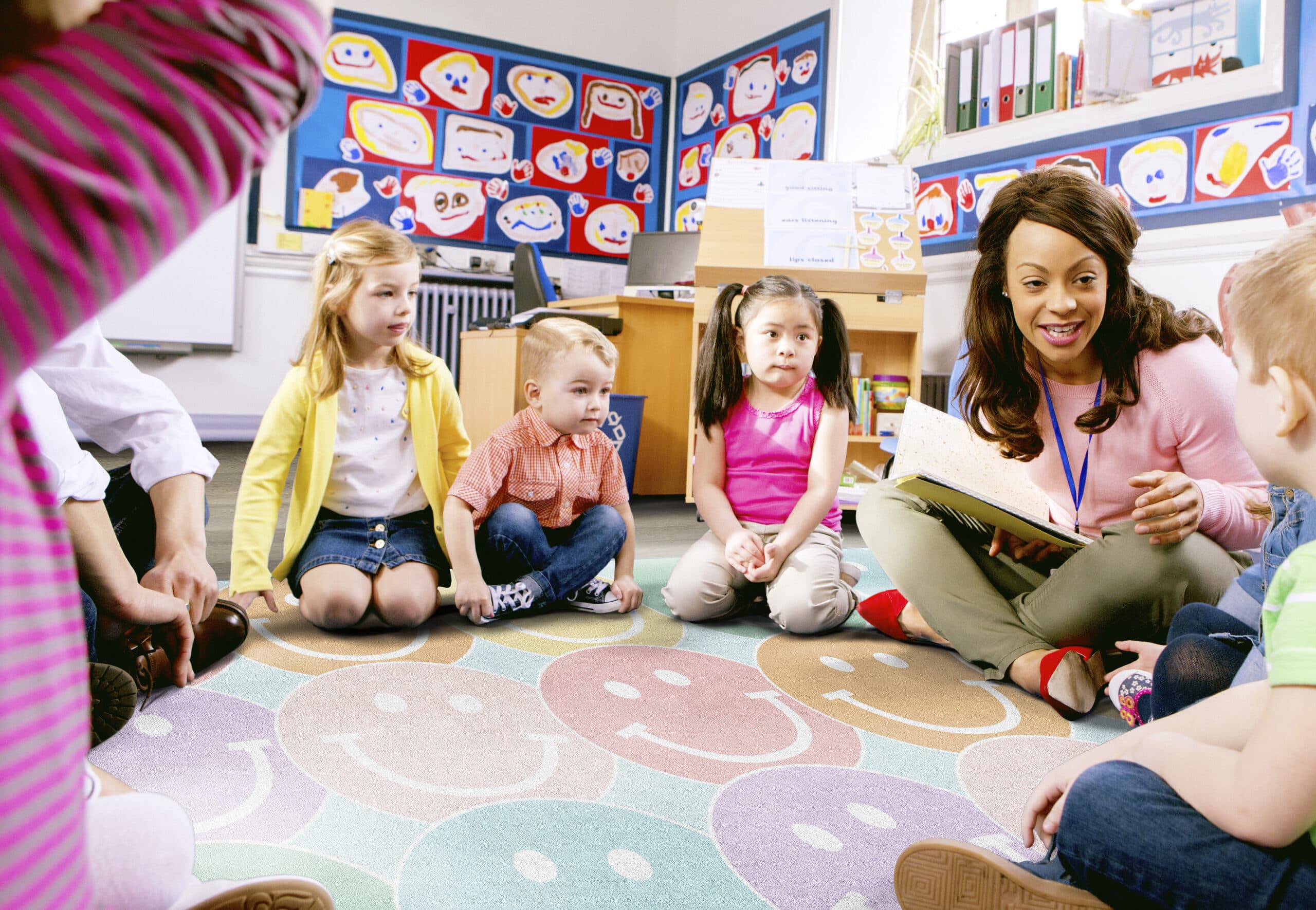 Classroom Rugs | 10 reasons to bring one into your learning space.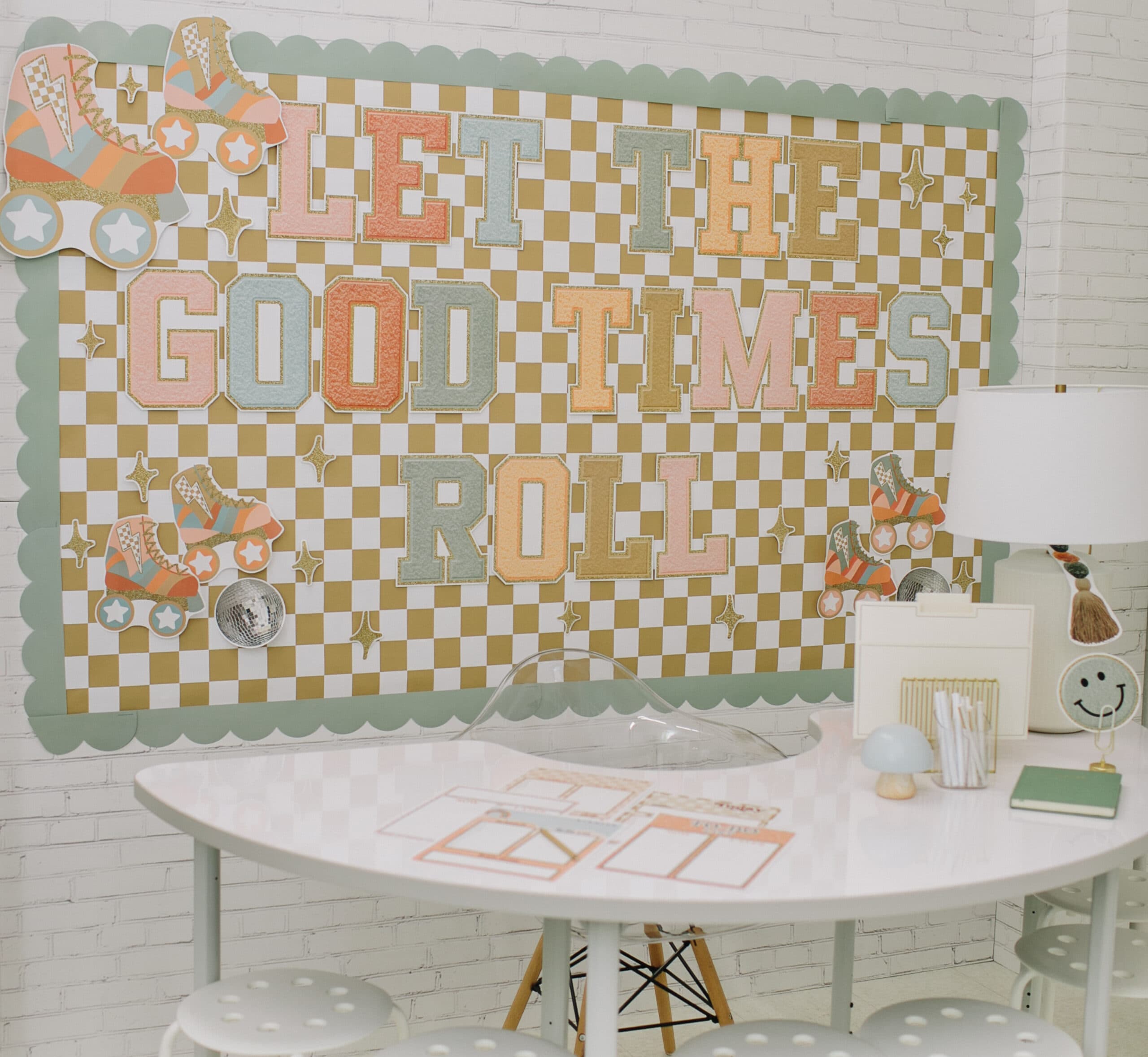 Three Beautiful Retro Classroom Decor Themes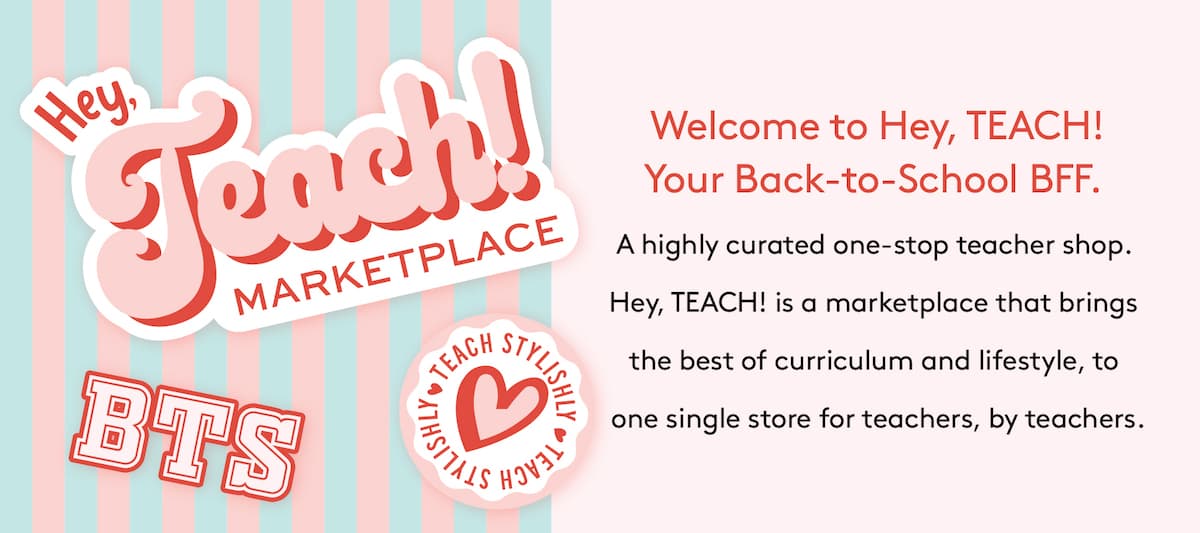 The Back to School Checklist for Teachers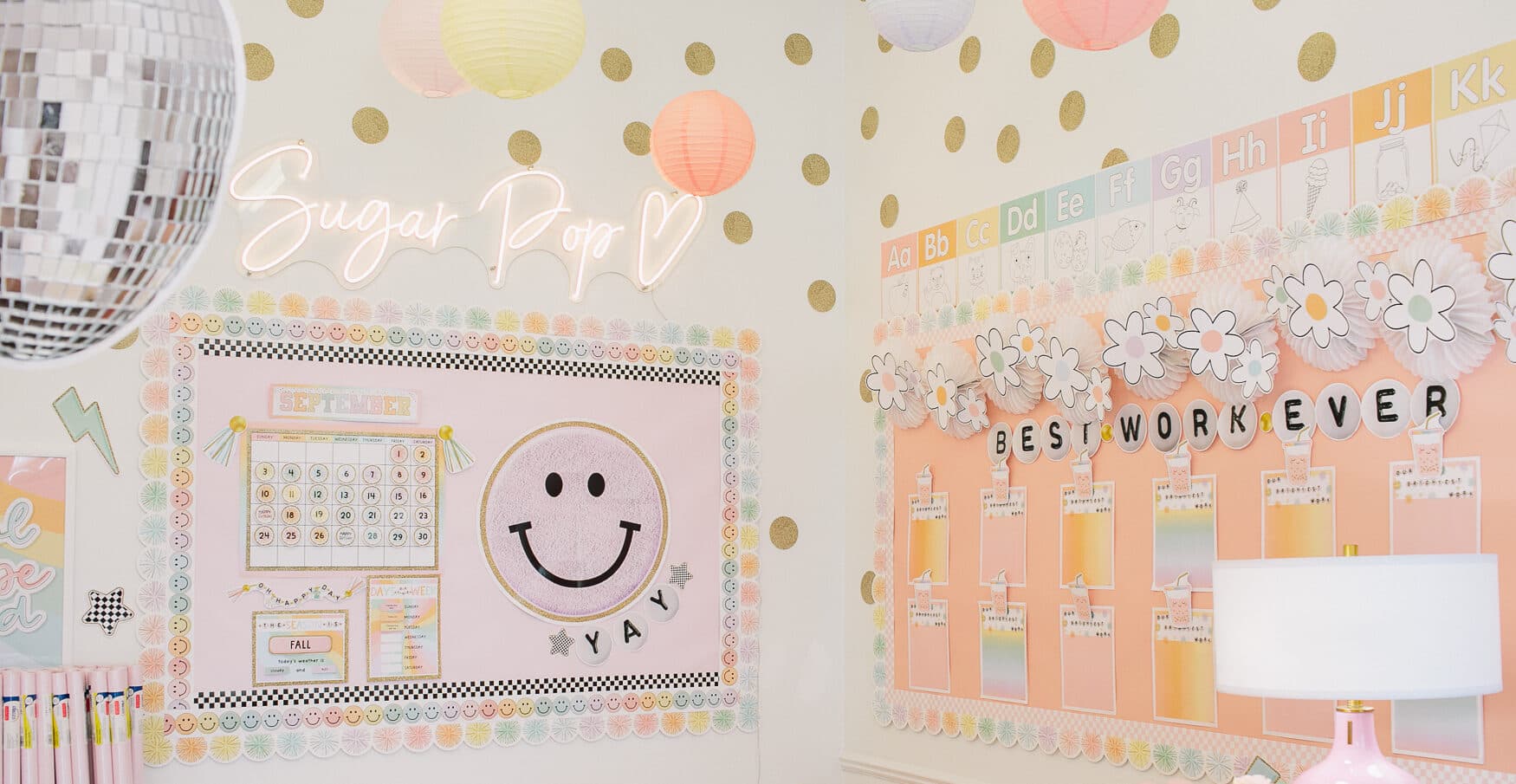 Sugar Pop | Rainbow Pastel Classroom Decor
Send me the latest on Schoolgirl Style!