Wed Sep 21 2011
Cute Classroom Inspiration – Shaunna Page from Payson, Utah
Shaunna Page is from a small town called Payson, Utah. This is her 6th year of teaching. She has taught 2nd grade until this year when she moved down to 1st grade. Shaunna started cartooning at an early age and is in the process of creating her own website to sell her original artwork. I […]
Shaunna Page is from a small town called Payson, Utah. This is her 6th year of teaching. She has taught 2nd grade until this year when she moved down to 1st grade. Shaunna started cartooning at an early age and is in the process of creating her own website to sell her original artwork.
I was so excited when Shaunna sent me pictures of her dinosaur classroom! I was very impressed with the organization, her amazing dinosaurs, and most of all…the volcano! I have never heard of anyone doing a large volcano in their classroom, but what an AWESOME idea! Can you imagine those little Firsties walking into her room and seeing that!
I hope you enjoy taking a peek into Shaunna's classroom…

---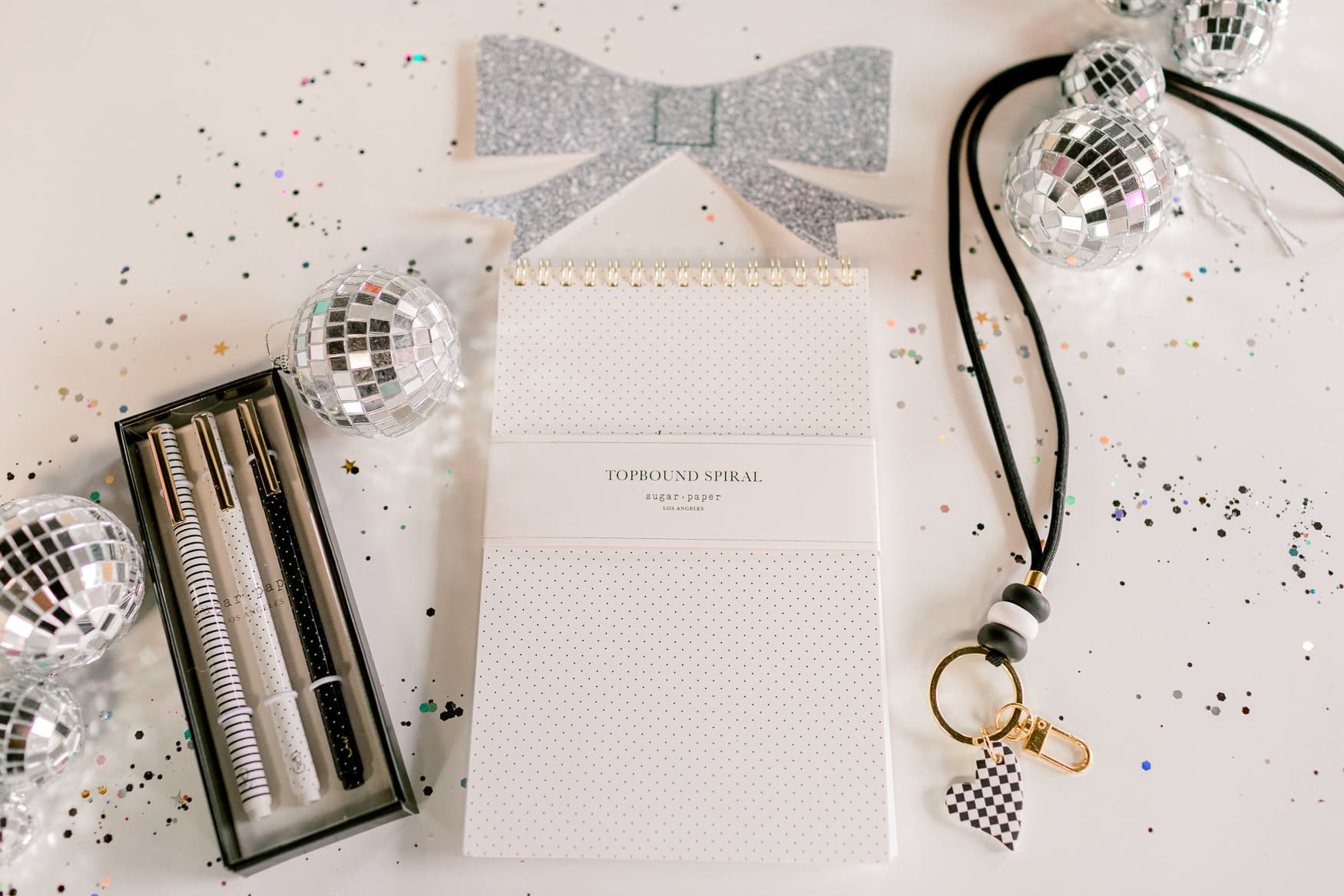 The ultimate Teacher gift giving guide!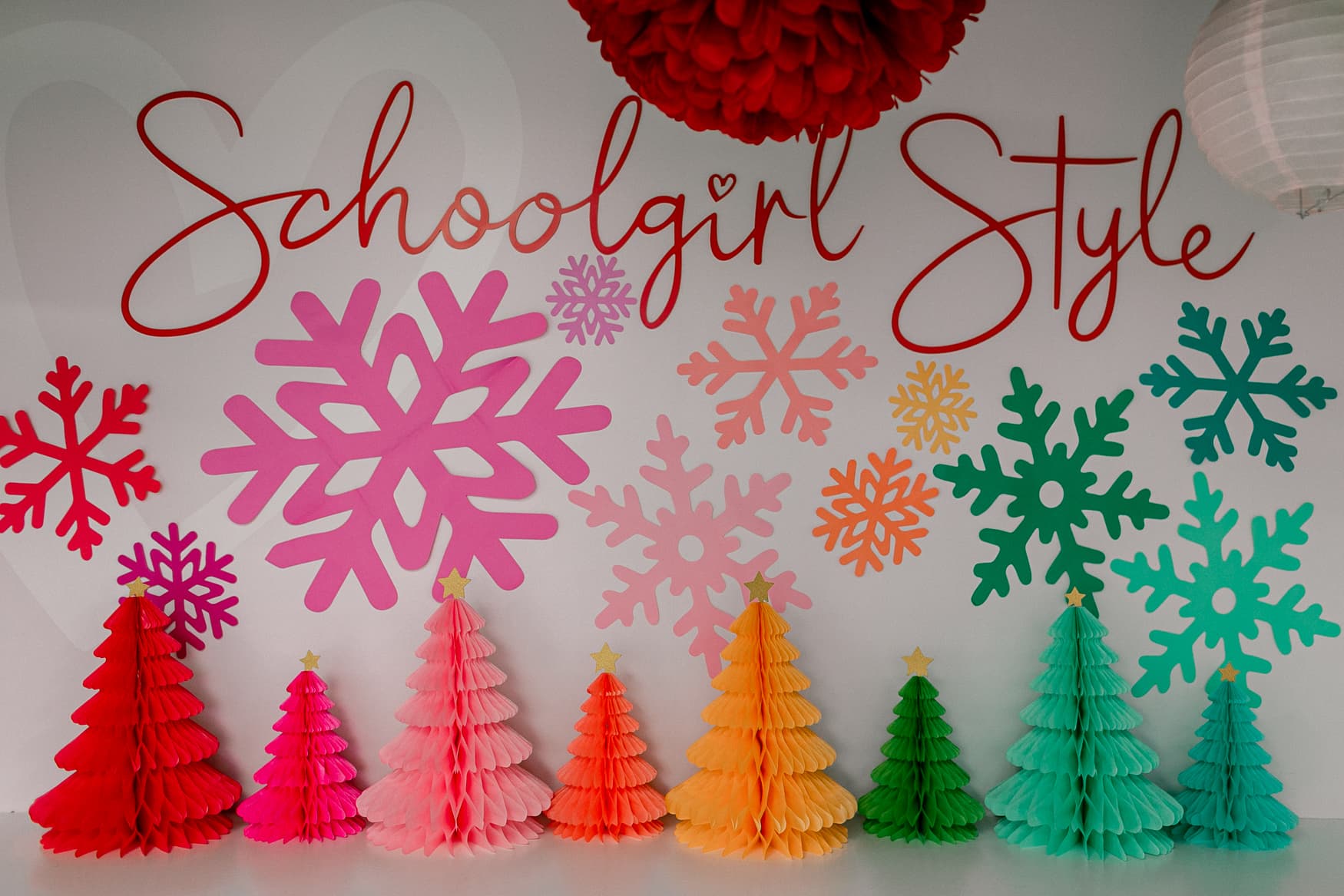 Holiday Pop-Up Shop for Teachers!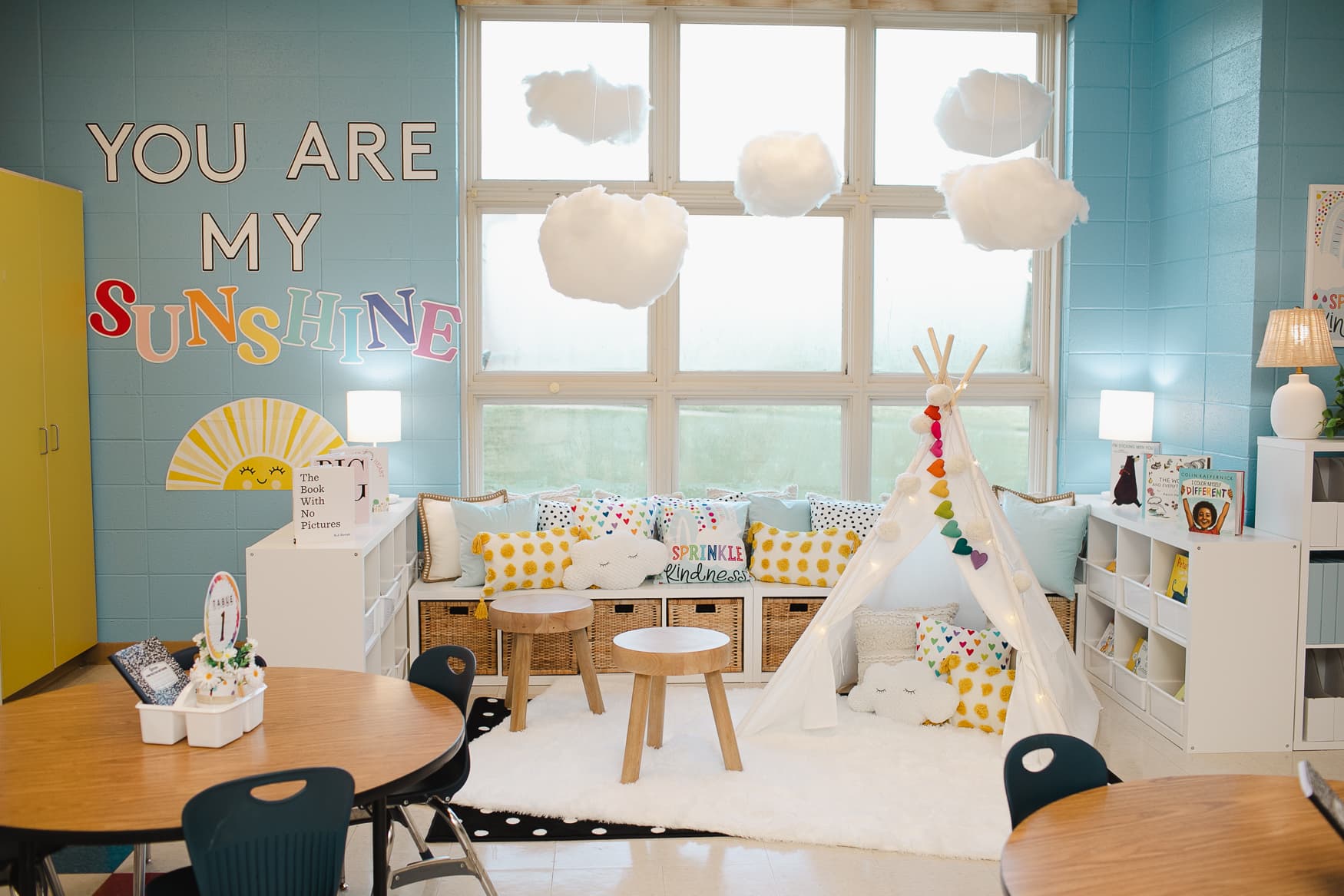 How do I decorate my classroom?
Creative Bulletin Board Ideas
Fall inspired Classroom Resources for Teachers.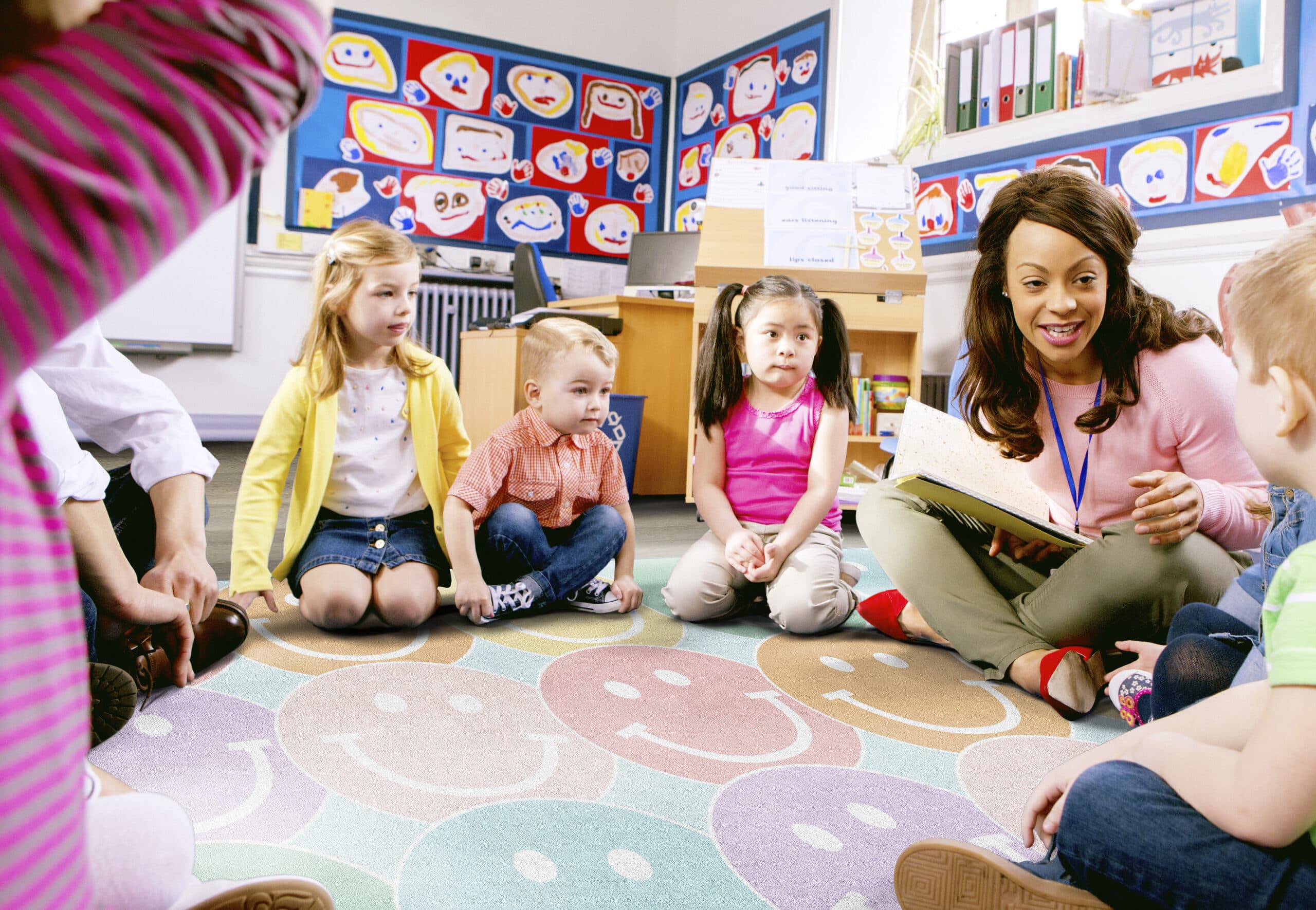 Classroom Rugs | 10 reasons to bring one into your learning space.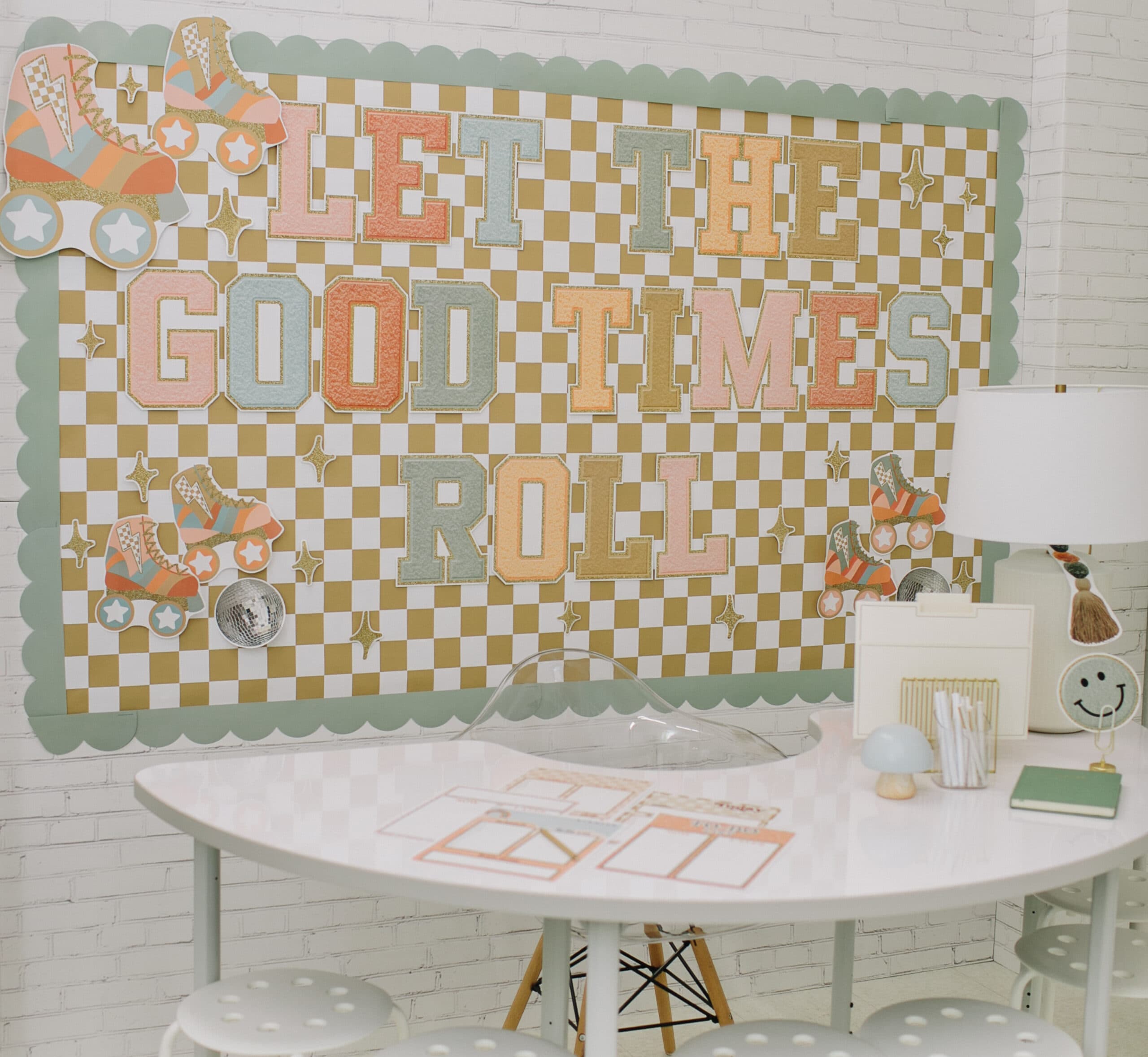 Three Beautiful Retro Classroom Decor Themes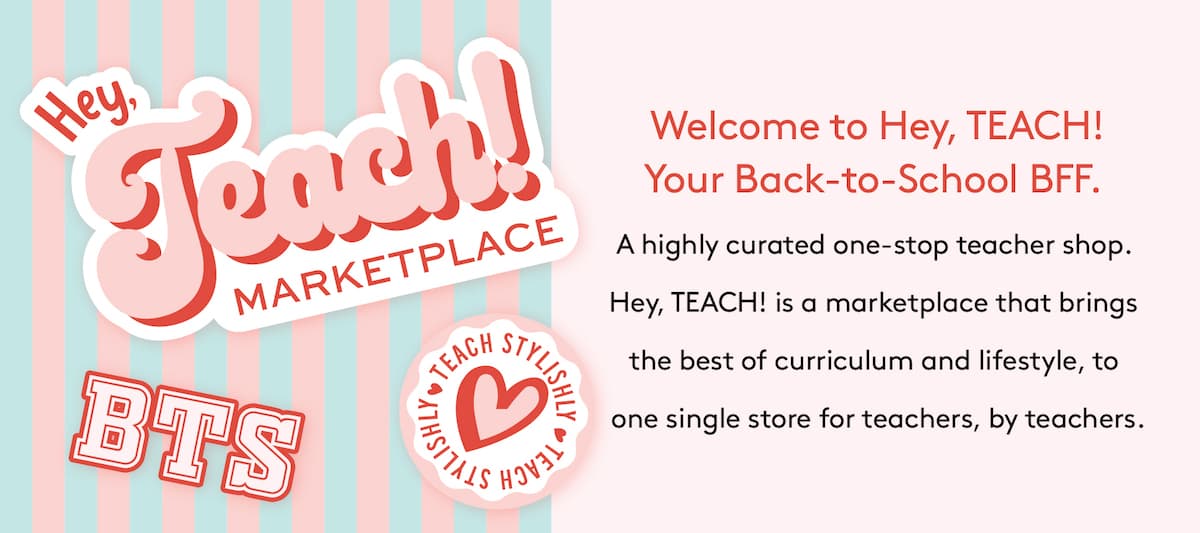 The Back to School Checklist for Teachers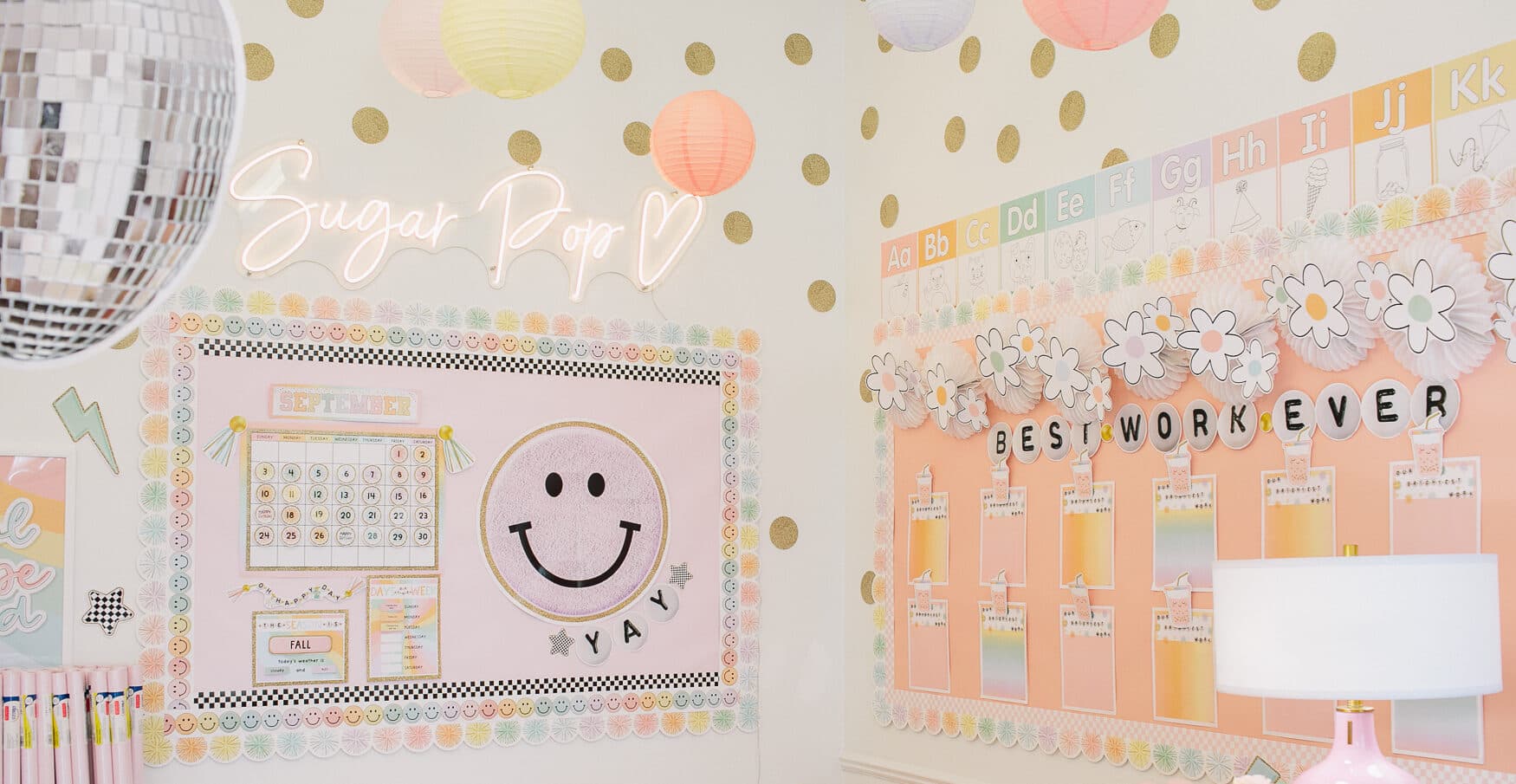 Sugar Pop | Rainbow Pastel Classroom Decor
Send me the latest on Schoolgirl Style!