Tue Jun 26 2012
Apple Theme
A traditional apple theme continues to be one of my favorite themes for a classroom! I have decorated my own classroom in an apple theme on and off for the last 14 years.  There is something about the crisp reds and greens that I adore! Have you ever walked into a Pottery Barn Kids store […]
A traditional apple theme continues to be one of my favorite themes for a classroom!
I have decorated my own classroom in an apple theme on and off for the last 14 years.  There is something about the crisp reds and greens that I adore!
Have you ever walked into a Pottery Barn Kids store in the fall?  They always have it decorated in their traditional red, green, and white décor.  You will see pretty baskets, containers, and their traditional red gingham accessories.  I swear, I can literally stop breathing when I walk in!  I know…that is probably strange to most of you, but I LOVE anything that screams "Back to School!" 
The Schoolgirl Style Apple Theme has that "Pottery Barn Kids" look.  Nothing too overdone.  The red gingham design is simple, yet very tasteful and stylish.
The details of the room…
You definitely need a sign outside of your classroom door that welcomes children and parents into your room!  I used a frame from Lakeshore to make my door sign more prominent when visitors approach.  I also added a coordinating apple and leaves (from my Creative Teaching Press apple tree) to the corner of the frame for an adorable look!
Lovely desk accessories!
How sweet are these little worms?!?  I have these little guys sprinkled all over the room as an adorable accent.  The worms are from Creative Teaching Press.
I used red and green lanterns to create 3D apples.  This is a great way to hang table signs or to establish a stunning focal point when you enter the room!  I hot glued the leaves from the Creative Teaching Press apple tree on to the top of the lantern to give the them an apple appearance.
An apple theme would not be complete without bushel baskets from Michaels!  These are great storage or supply containers for your classroom!
I actually had baskets with apples in my own classroom.  My students ate them for snack on the first day of school!
A little "shout out" to my old school!
The multipurpose tags are very simple and classy. 
One of my decorating obsessions is to display items in glass jars.  I can turn an everyday object into a piece of jewelry by encasing it in pretty reflective glass.  If some of you are worried about having glass jars in your classroom, this is an awesome alternative!  I found these plastic paint cans at Michaels.  Use these to display your crayons, markers, colored pencils, and other school supplies.  You can easily turn boring school supplies into pretty classroom décor!  It is all in the details…
Gingham nameplates can either be cut out or folded tent style.  Adding the worm is such a cute touch! Did you notice the berry baskets from Target?  They are great for holding supplies and coordinate perfectly with an apple theme!
A gingham tablecloth or curtains is the perfect addition.  I had a mentor teacher that used tablecloths on everything!  I have used them in my own classroom to cover tables that were designated for lunch count or daily classroom routines.
I used three trees in this particular classroom to make an impact.  Do you remember my bird themed classroom?  I had a total of 5 trees!  Doing things in odd numbers is a big design secret.  I also love the convenience of the Creative Teaching Press apple tree.  It is very easy to put up and it can be done quickly!  How about that "WELCOME" banner?  Isn't it cute?  I adore the traditional school font and color theme!
Again, designs are very simple and stylish!  This is my center sign.  Tags are now going to be editable, so you will be able to customize them any way you would like!
Word Wall Labels…
I found cute gingham pencils at Target to coordinate with my theme!  I also created my 3 inch scallop tags to use as pencils toppers!  Isn't the can adorable too?  Look at how I used the gingham paper and a piece of border from Creative Teaching Press to make a really cute pencil container!  The border is called "Grass Border" and I used it throughout the entire room.  I LOVE it!
Apples can be customized with my new editable tags!
Curtains were created with striped wrapping paper from Party City. 
Book basket labels are attached to baskets from Really Good Stuff.
Mini pennant banner…
Apple Theme Shopping Guide:
Banners, labels, tags, nameplates, pennants, signs, and lanterns are available in the Schoolgirl Style Shop!
Photos are courtesy of E'Lisa Campbell of E.C. Campbell Photography in Rochester Hills, Michigan
Grass border, worms, and trees are from Creative Teaching Press
Desk, table, and chairs are from Pottery Barn
Berry baskets and pencils are from Target
Bushel baskets and clear paint cans are from Michaels
Plastic grass is from Hobby Lobby
Green and white wrapping paper is from Party City
Red and Green baskets are from Really Good Stuff
Green frame is from Lakeshore
---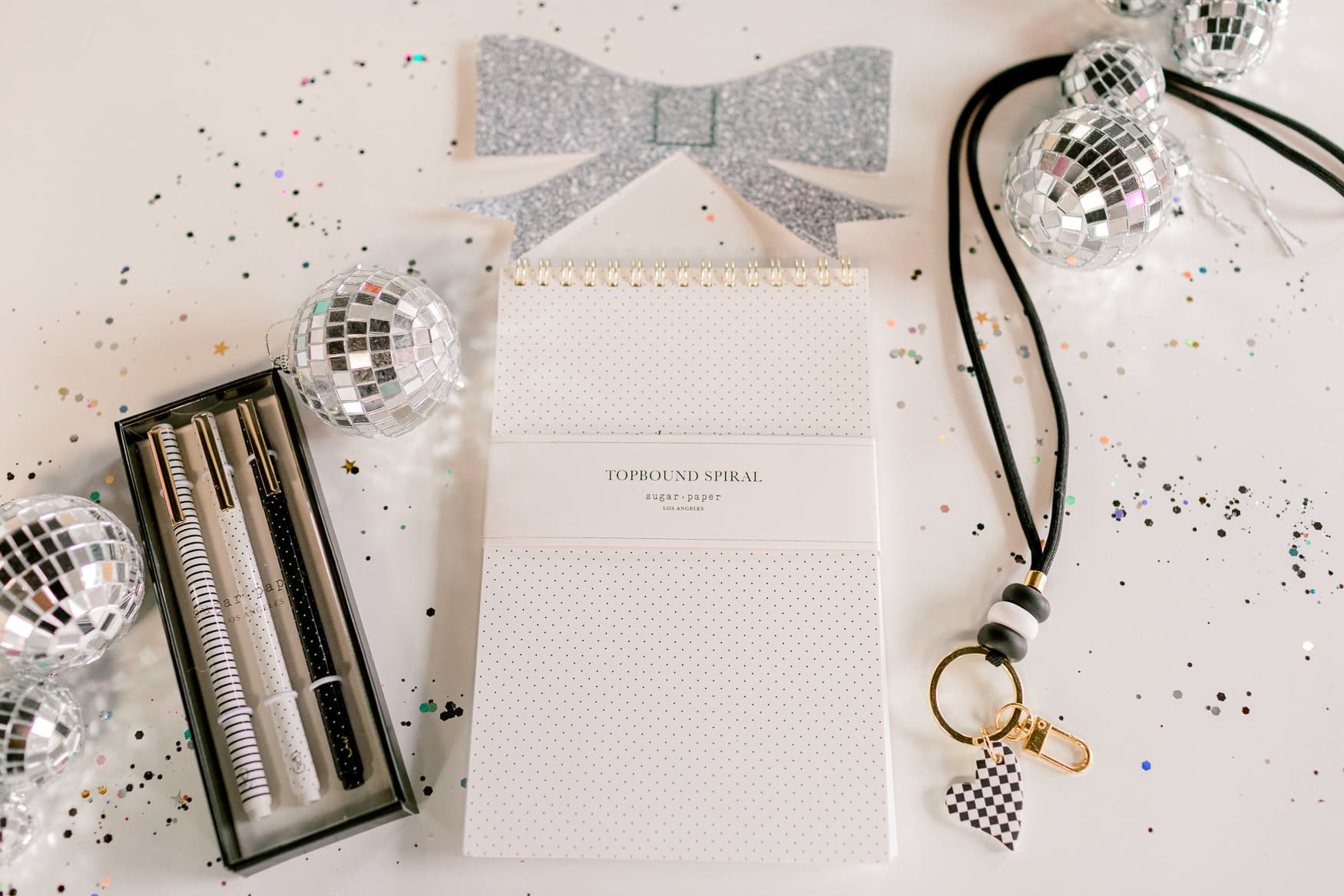 The ultimate Teacher gift giving guide!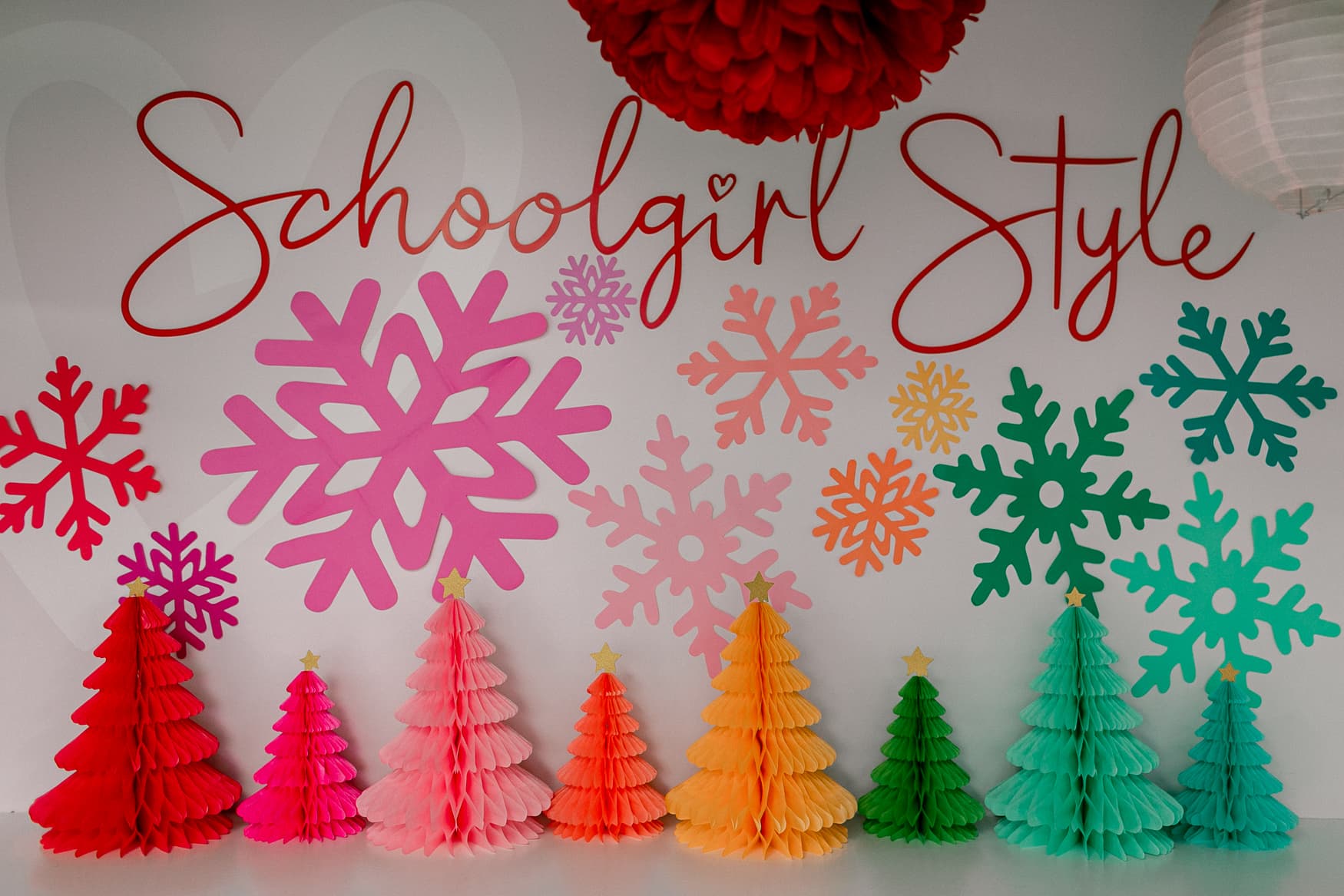 Holiday Pop-Up Shop for Teachers!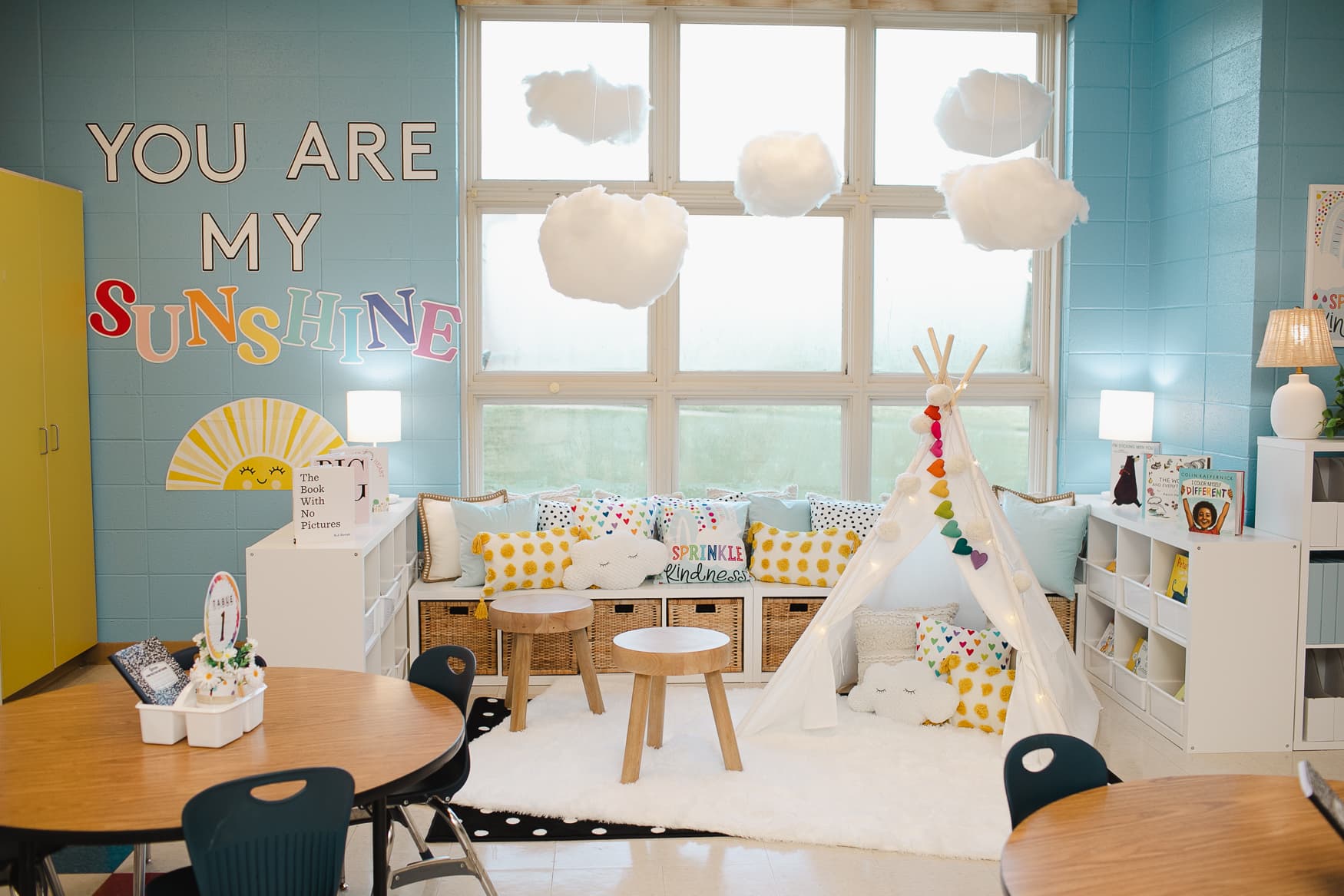 How do I decorate my classroom?
Creative Bulletin Board Ideas
Fall inspired Classroom Resources for Teachers.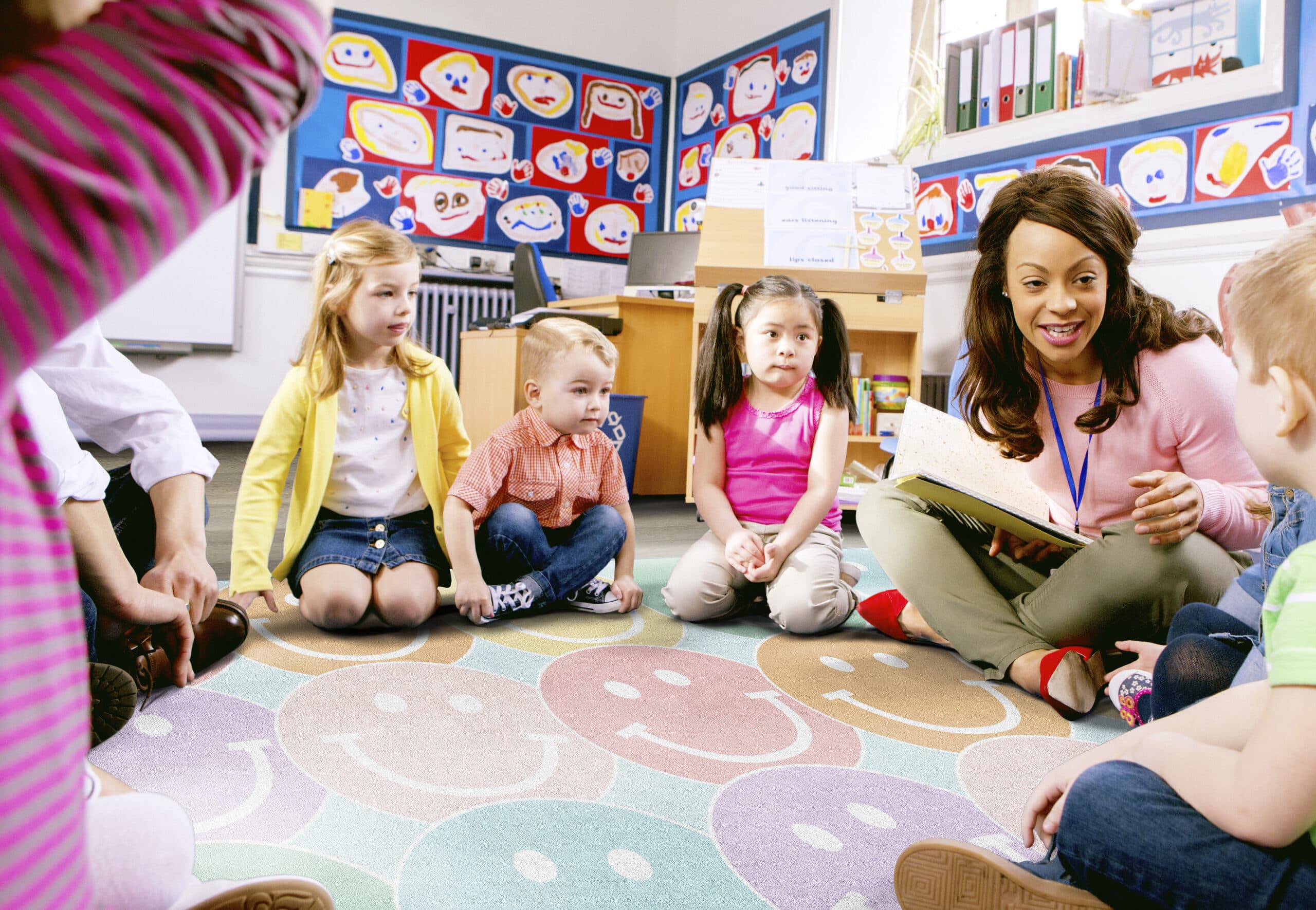 Classroom Rugs | 10 reasons to bring one into your learning space.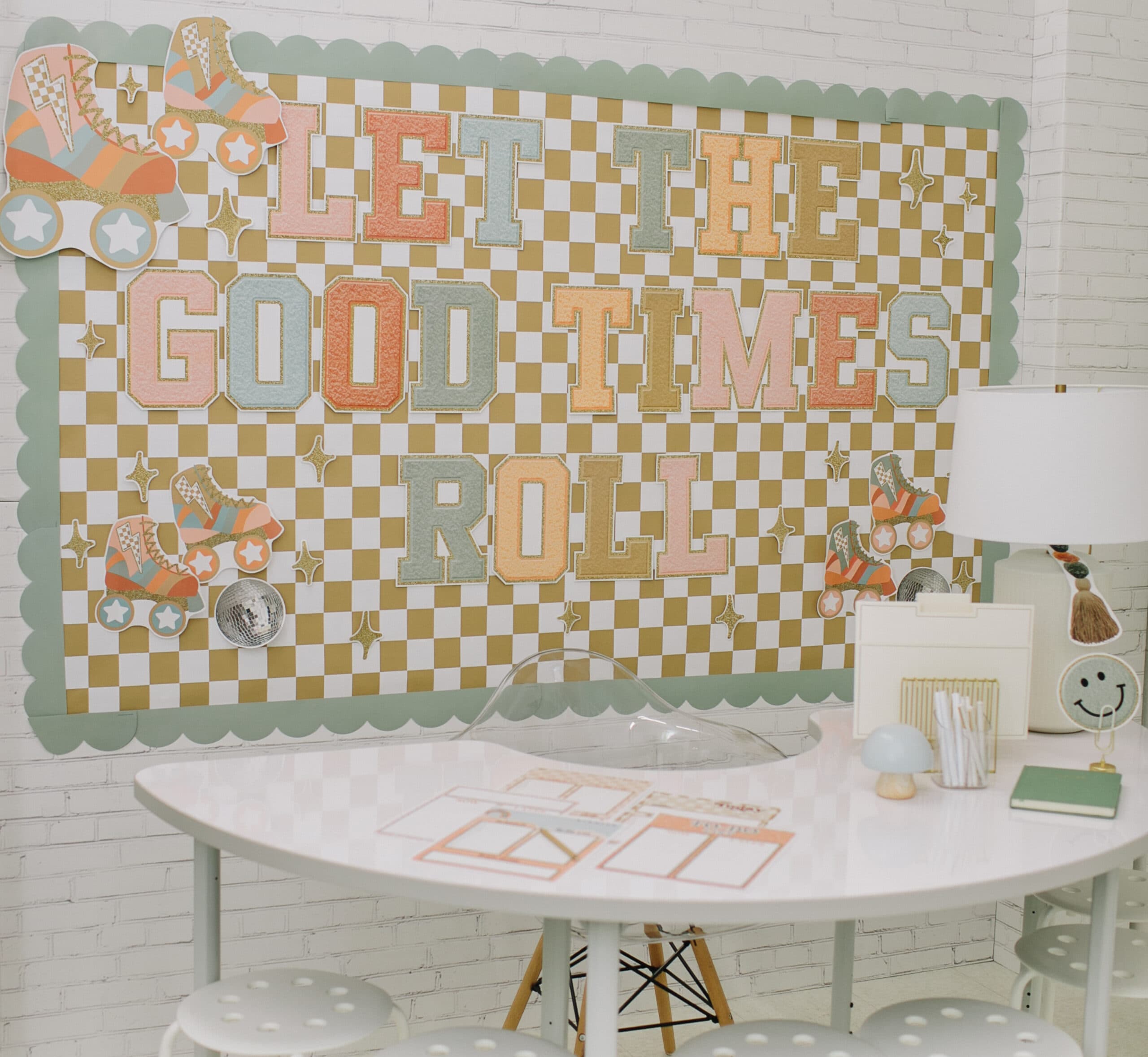 Three Beautiful Retro Classroom Decor Themes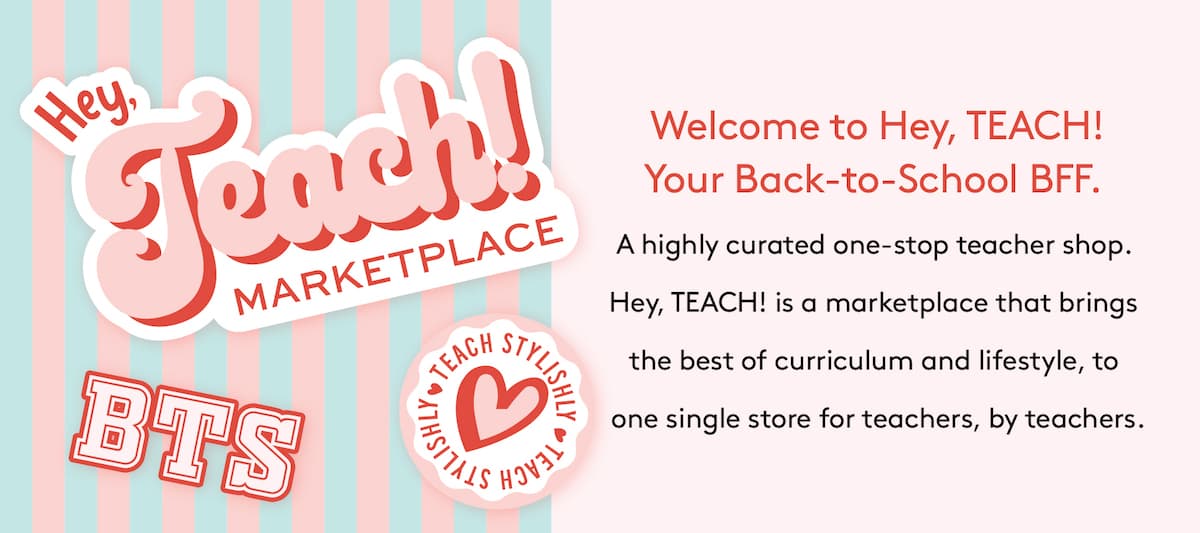 The Back to School Checklist for Teachers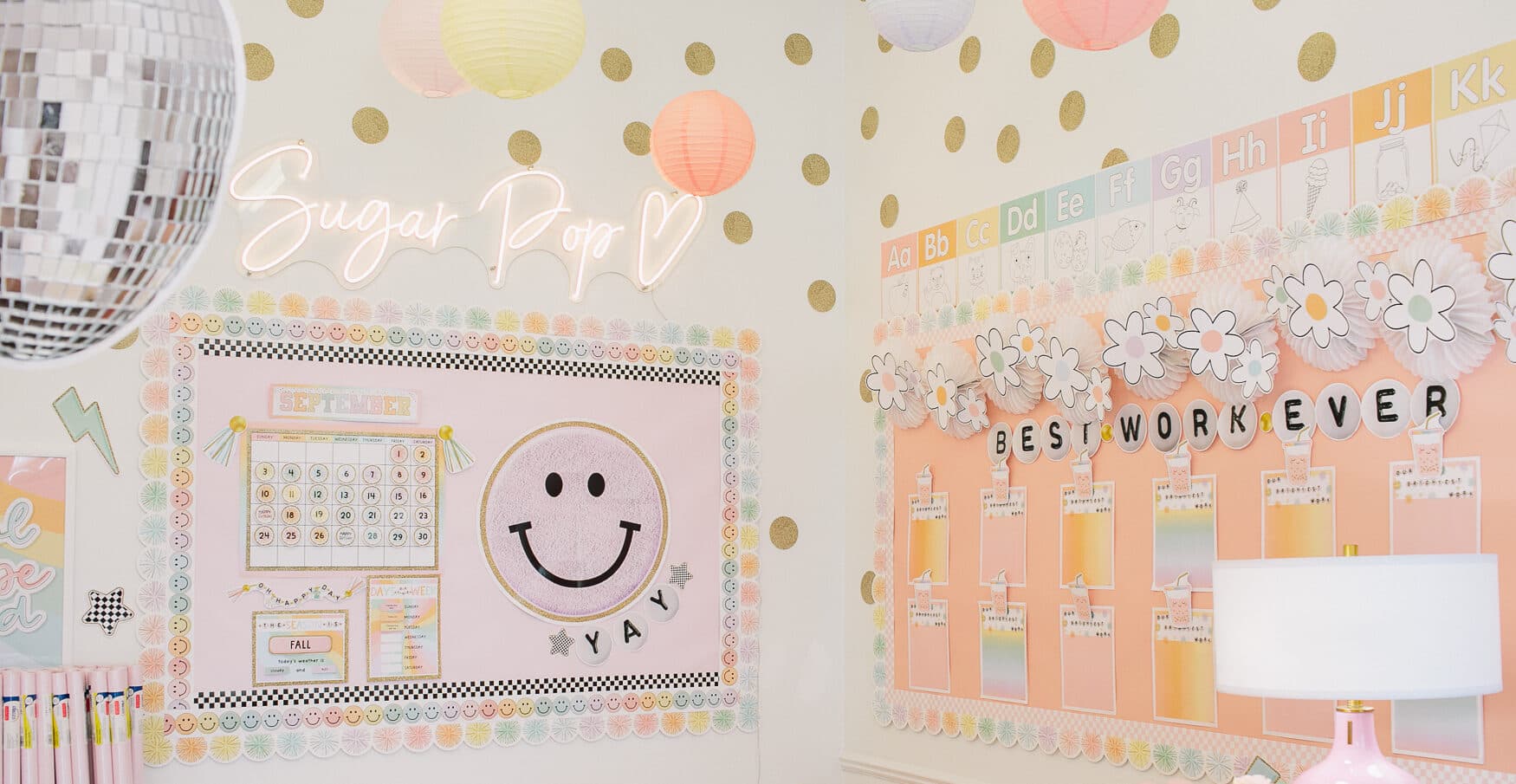 Sugar Pop | Rainbow Pastel Classroom Decor
Send me the latest on Schoolgirl Style!